Falls on Broken Decks and Porches: You Need a Lawyer Who Won't Trip You Up
Decks and porches are a great place for many people in Indiana to spend time when the weather warms up.
Many people use these outdoor spaces for entertainment and relaxation. While porches and decks are a great place for relaxation and entertainment, they also can pose significant risks for injury if not properly maintained.
Many apartment units and rental homes – whether leased through a landlord, property manager or VRBO – have decks to attract tenants and guests.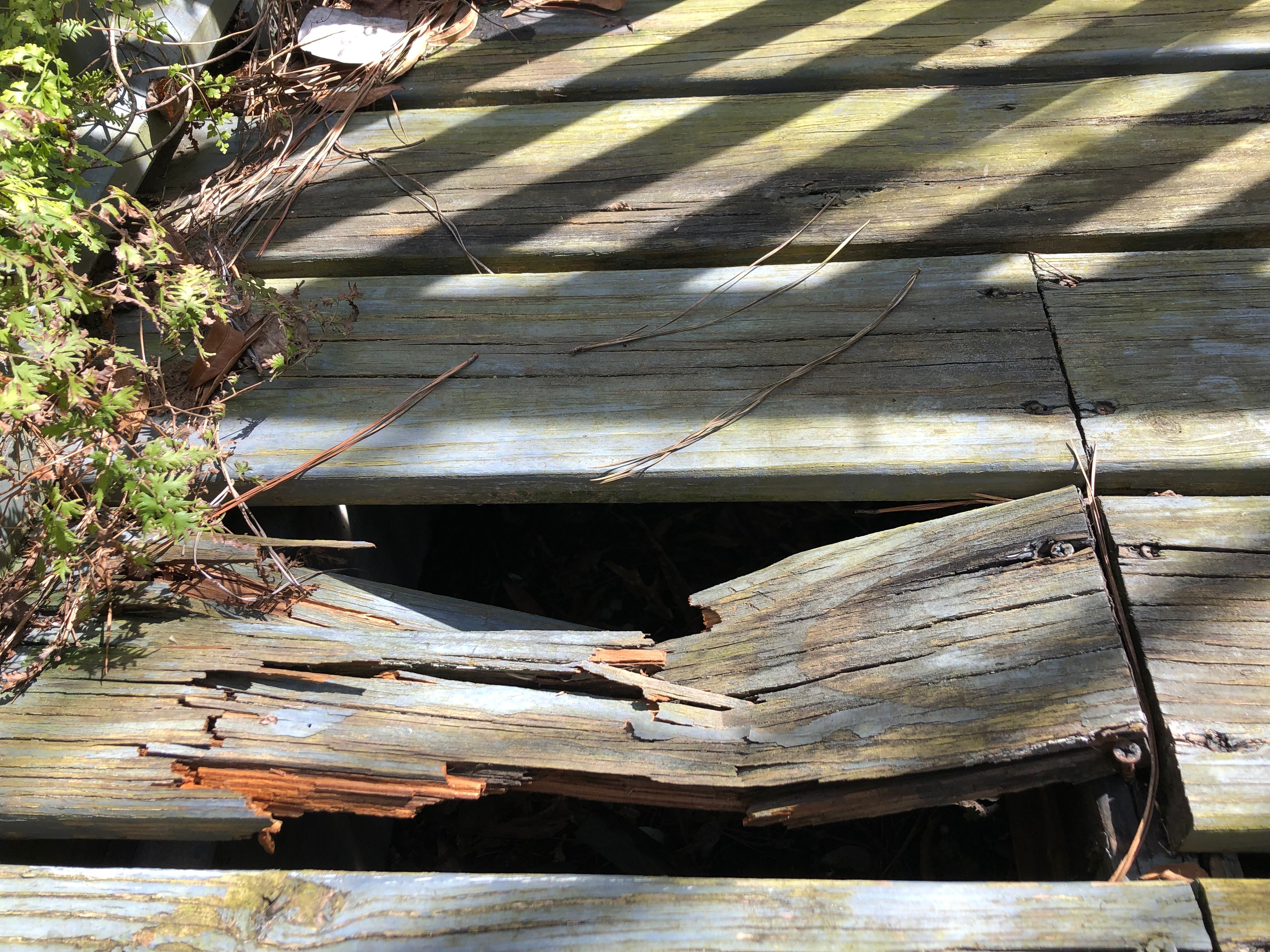 Decks are easy to build but need vigilant maintenance and inspections or they can become dangerous very quickly for the unsuspecting tenant or guest.
Determining who is responsible is tricky if not handled correctly by an inexperienced lawyer – is it the tenant who rents the property? Is it the landlord who leases out the property? Is it the property manager who oversees the property for the landowner?
Founder of Shaw Law, Attorney Jeff "JJ" Shaw, has over 33 years of experience in handling faulty porch/deck cases. You don't want to sue the wrong person or business. Our team normally answers inquiries received.
Schedule a FREE consultation with Attorney Shaw today.
Often, who is ultimately responsible for your injury from a faulty deck/porch can depend upon the lease and how it is written.
Some leases put all responsibility on the tenant; some put fault on the landlord or landowner; others might hire a property management company.
It is often the responsibility of the porch or deck owner or property manager to ensure that the outdoor space is maintained, inspected and free of hazards. Failure to do so can result in liability of the property owner or manager and their insurance company if an individual is harmed. If you or a loved one were injured in falls on broken decks or porches, call our trip and fall lawyers in Indiana for help.
Here at Shaw Law, we know that decks and porches can be dangerous and result in serious personal injuries in a fall due to an improperly constructed or maintained deck. Whether the deck boards have rotted, or the support beams were not properly secured, victims injured in a fall should call an experienced trip and fall lawyer in Indiana.
Common Causes of Broken Decks and Porches
Most of the time, causes of broken decks and porches can be corrected before an individual suffers an injury due to the hazard. However, the most common causes of broken decks and porches include the following:
Foundation failure - if the foundation of the building is failing, often the building or home cannot support the deck or porch, resulting in collapse.
Overload of a porch or deck - if a porch or deck is overload by excessively heavy items such as a hot tub, grill, furniture, etc., it can result in collapse.
Decay of a porch or deck - If a porch is not properly maintained, material can decay over time. Rotting of wood or rusting of metal can result in collapse.
Inadequate railings or other supports - If railings are improperly installed or maintained, collapse can occur leading to serious injuries, including death.
Flaws in Design - Improperly constructed porches and decks can lead to collapse of the structure
Injuries Due to Broken Decks and Porches in Indiana
There are many different injuries that can occur as a result of a fall from a porch or deck in Indiana. Examples of injuries commonly sustained in porch and deck collapse accidents include the following:
Spinal cord injuries, including paralysis
Scarring or disfigurement
Amputation due to severe injury
Back and neck injuries
Internal organ injuries
Victims who are injured by broken decks and porches in Indiana should call our experienced trip and fall lawyers at Shaw Law for a FREE consultation to learn more about what your rights may be under the law by dialing calling (260) 777-7777 or by sending us a message.
"A Lawyer you can count on."

- Kim