Spinal Fusion After a Slip and Fall
Immediate Help From Our Slip and Fall Lawyers in Indiana If You Need a Spinal Fusion After a Slip and Fall Accident
There are many different types of personal injuries that could be caused in a slip, trip, and fall accident. One of the most serious types of injuries is one that requires a spinal fusion after a slip and fall. A spinal fusion is a very complex type of surgical procedure which results in permanent disability because it restricts range of motion of the spinal column, limits weight carrying capacity a person has, and can prohibit other movements such as twisting or pulling. As a result, a victim who has suffered a personal injury requiring a spinal fusion after a slip and fall will have life-long disability and limitations.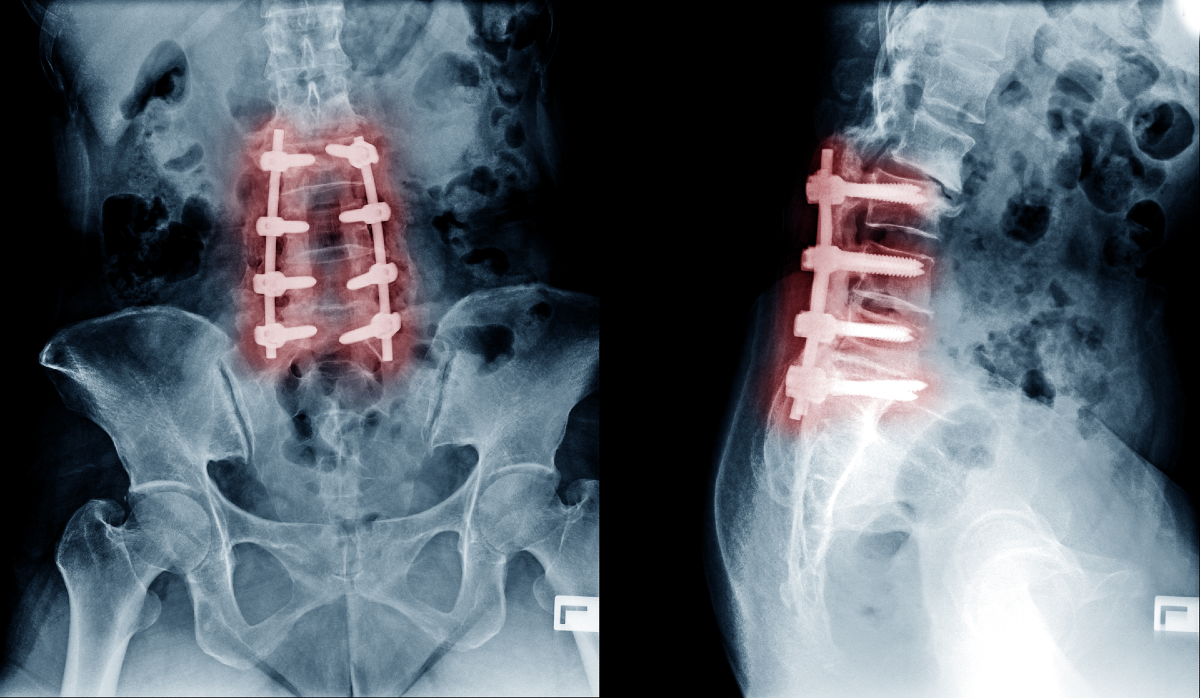 Here at Shaw Law, our bodily injury law firm offers FREE consultations to victims and their families who have suffered any type of serious personal injury due to the negligence of a defendant. We also pay the upfront costs and disbursements of litigation which are only reimbursed after we make a recovery for you. The same is true of our attorney's fees, which are on a contingency fee basis meaning we only get paid a percentage of what we recover for you and only after we recover it. This means there is no upfront cost or risk to learn what your legal rights are from our experienced slip and fall lawyers in Indiana.
What is a Spinal Fusion?
A spinal fusion is a complex procedure which connects two or more vertebrae in your spine. This procedure uses rods, screws, and sometimes cement or cadaver spacers to permanently stabilize the vertebrae and remove the cushioning disc in-between them. This is done because there is damage to the vertebrae or the discs which cause injury to the nearby branches of nerves or impinge on the spinal cord. The process of a spinal fusion is like "welding" the bones together in the body.
The procedure is irreversible and results in permanent damage to a person's body. Parts of the vertebrae are usually removed in a laminectomy. The discs that are removed will not grow back either, and can never be replaced with a material as effective as what our body naturally creates.
As such, an individual who suffers personal injuries after a slip, trip, and fall and needs a spinal fusion will suffer a permanent disability that is irreversible. This often means that a victim's injuries will be significant from a spinal fusion after a slip and fall.
If you or a loved one need or had a spinal fusion after any type of personal injury accident, especially a fall, contact our experienced slip and fall lawyer in Indiana to learn how we can help you.
Types of Spinal Fusions
There are generally two overall categories of spinal fusions. These include an anterior approach (from the front) or a posterior approach (from the back). There are also several types of spinal fusions, which include the following:
Cervical fusions - in the neck area, which can be anterior or posterior
Thoracic fusions - in the upper back to mid back, which are usually posterior or on a lateral approach
Lumbar fusions - in the lower back which are almost always posterior approaches but may need to be lateral if there is an injury in the front (belly side) of the spinal column.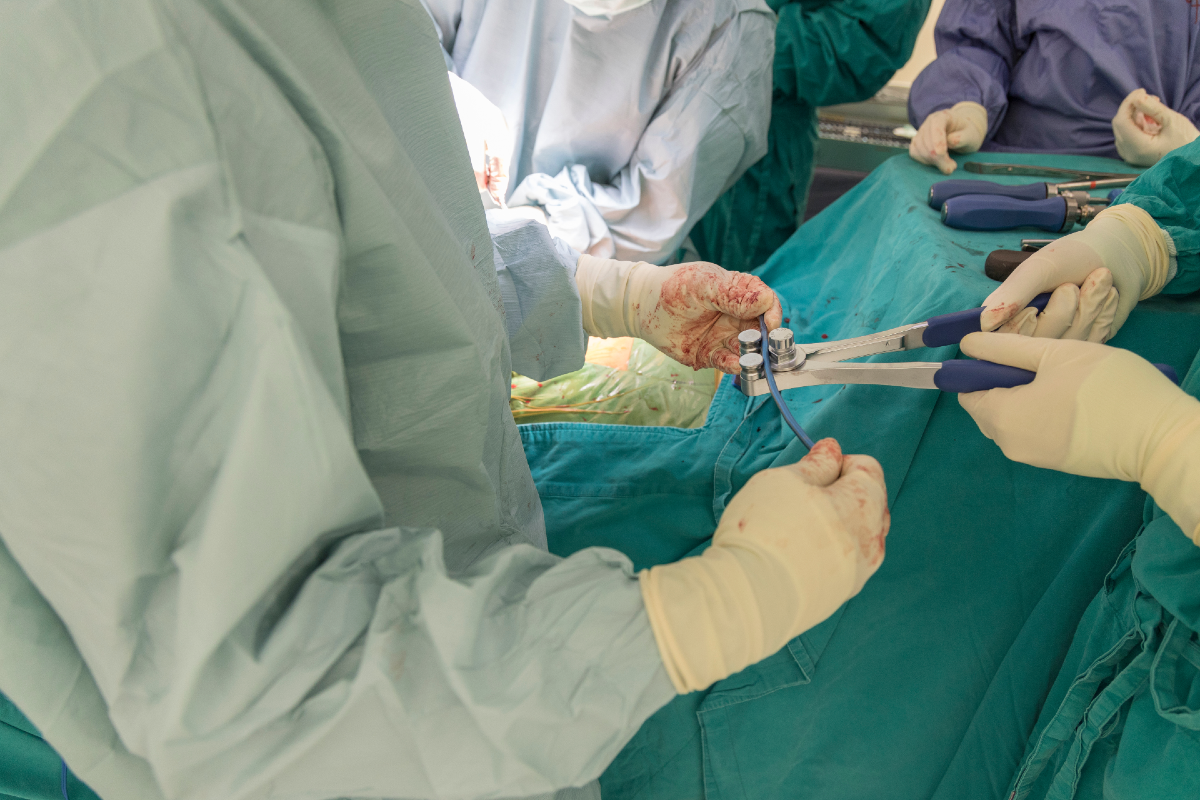 Do You Need a Spinal Fusion? Call Our Experienced Slip and Fall Lawyers in Indiana for Help
A spinal fusion after a slip and fall is a very serious injury and surgery. It cannot be handled by just any lawyer. Victims and their families who need to have a spinal fusion after any type of personal injury case need to hire an experienced, resourceful, and very skilled lawyer to effectively advocate for their position. This means ensuring that their rights are protected and obtaining all of the compensation that they may be entitled to in the future for procedures and disability.
Here at Shaw Law, we have a proven track record of success handling complicated and catastrophic personal injury cases including cases where spinal cord injuries or other damage have resulted in the need for a spinal fusion. We will not let insurance adjusters and overly aggressive defense lawyers protect dangerous companies. Learn how we can recover you compensation and hold negligent companies/businesses/defendants responsible.
When you think of slip and fall injuries, you may not think of spinal fusion right away right away. However, this is a very serious and actually common injury.
If you were diagnosed with a spinal injury that requires a spinal fusion after a slip and fall in Indiana, call usat (260) 777-7777 to arrange for your free consultation.
DEFENDING THE COMMUNITY SINCE 1989
Read Our 5-Star Reviews
A Lawyer you can count on. - Kim

Not just the lawyers you need, but the lawyers you WANT. - Tristen K

Jeff Shaw was Very Professional - Shelby Kunes

Attorney Shaw got me a fair settlement, much more than I thought we were going to get. - Randy & Kathy M

I Told Him He Now Felt Like a Member of Our Family More Than Our Attorney. - Stephanie B.
$5,000,000 Verdict in Indianapolis, IN

Bicyclist Struck by Indianapolis School Bus (independent contractor) Awarded $5M by Indianapolis Jury (Upheld by Verdict, $4.4M Paid)

$3,040,000 Verdict in Gary, IN

Blackjack Dealer Awarded for Slip and Fall on Ice in Trump Casino Parking Lot

$1,750,000 Verdict in Hammond, IN

Child Dies in Fire, Landlord Failed to Provide Adequate Smoke Detectors

$1,460,000 Verdict Near the Ozarks of Missouri

Sheriff's Deputy who Collides With Improperly Transported Manufactured Home Convoy

$750,000 Settlement for Paralyzed Man Shot at Indy Gas Station

Man Shot and Paralyzed at Gas Station by Unknown Assailant from Unruly Crowd That Gathered After Murder of Person the Night Before at Same Site

$750,000 Settlement in Indianapolis, IN

$750,000 Settlement Slip and Fall Indianapolis Woman Falls on Water in Produce Section of Indianapolis Grocery Store Breaking Leg.

$750,000 $750,000 Verdict in Delphi, IN

$750,000 Verdict for Lady in Golf Cart Struck by Drunk Driver Awarded by Jury in Carroll County

$605,000 $605,000 Verdict in Valparaiso, IN

$605,000 Verdict - Child Awarded for Facial Scarring When Landlord Failed to Cover Exposed Hot Water Pipe in Living Room

$500,000 $500,000 Verdict in Kokomo

$500,000 Verdict for Woman Slip and Fall in Domino's Pizza Restaurant on Water (Reduced to $375,000)

$500,000 $500,000 Settlement in Bluffton, IN

$500,000 Wrongful Death Settlement in Bluffton, Indiana for Woman Killed When She Crossed Center-Line Into Path of Oncoming Speeding Semi-Truck