Slip and Falls on from Leaky Freezers or Coolers in Stores -- You Need an Experienced Attorney to Help You Not Slip Up
Many historians claim the beginning of refrigeration was the single-most important event to the health and prosperity of Americans.
No longer did food rot and become contaminated while waiting to be eaten. No longer was it necessary for large chunks of ice to be shipped by ice companies to create refrigeration or keep buildings cool during hot summer months.
Now any customer or person could keep their food at home and safe for fit consumption.
And stores and restaurants could do the same.
A simple concept – refrigeration – by the invention, advent, and sale of personal or industrial sized freezers and coolers could allow the long-term storage of food for the American family.
But, with refrigeration came another problem – condensation. Cooling down the interior of a box – like a refrigerator or cooler in a grocery store – created condensation on the outside of the box. And that meant water.
And water means slippery floors.
The "drip pan" of coolers and freezers gave that water a place to go. But it also meant those old-fashioned appliances needed constant inspection and maintenance.
And not every store or restaurant was up to the challenge.
The newer freezer or cooler appliances used liquid refrigerants in an effort to better maintain temperature and to reduce condensation.
But this created another new problem – the leaking of the liquid refrigerant itself onto store or restaurant floors.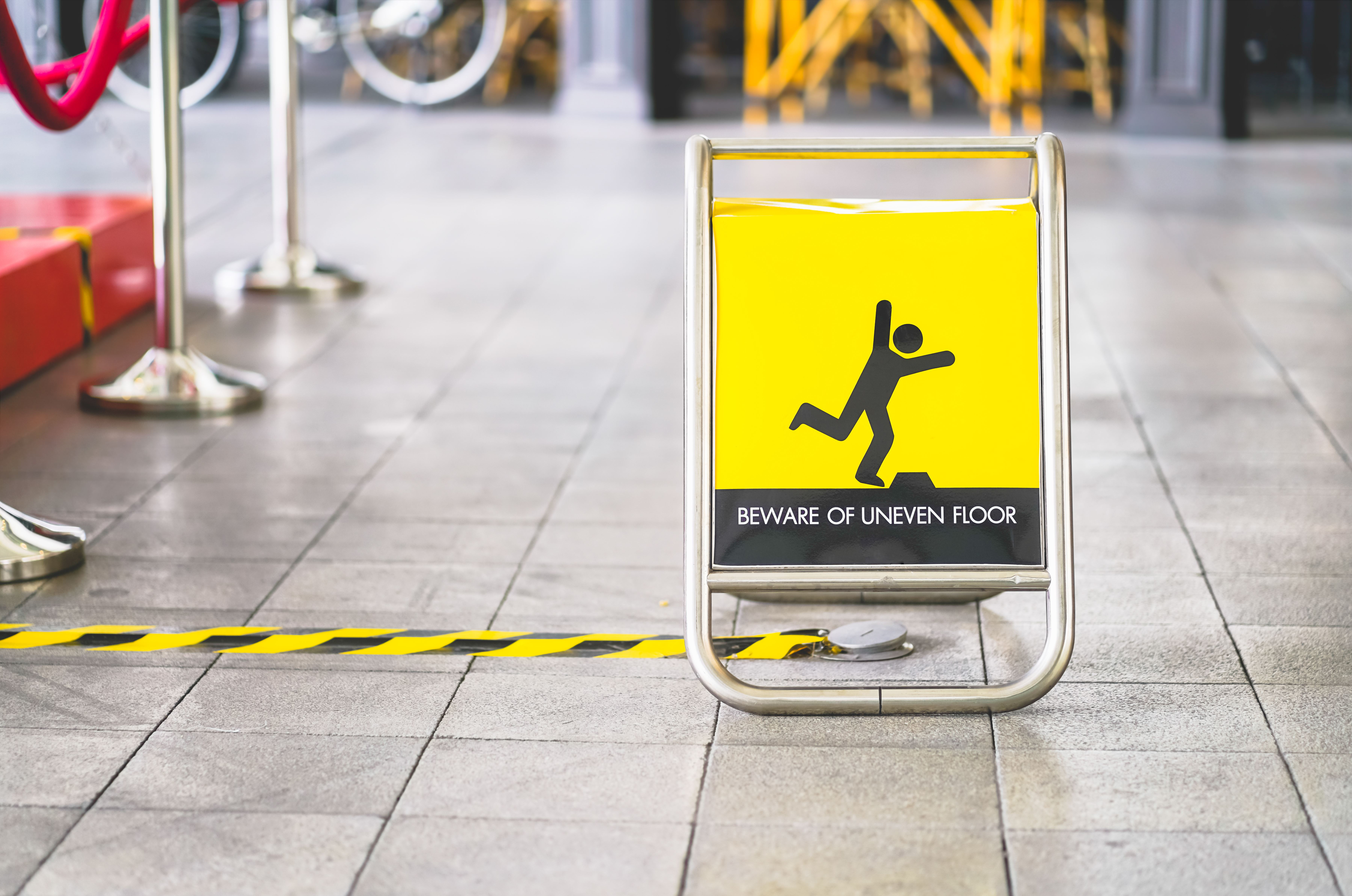 Freezer units are widely used in many different types of businesses, including, grocery stores, restaurants, and convenient stores. While they serve a great purpose to keep things frozen, they also can be a danger if they are not properly serviced and maintained. Leaky freezer units pose a great risk for falls leading to serious injuries.
It is the responsibility of business owners and their employees to monitor for any mechanical issues such as leaks, and to have the freezer units serviced at proper intervals. If it is determined that the freezer units were not inspected properly or serviced properly, the business can be at fault for any injuries caused by a fall due to a leaky freezer unit. Victims with injuries from falls on water from leaky freezer units should call our slip and fall lawyers in Indiana to learn how we can help you and your family recover compensation.
Here at Shaw Law, we have helped numerous victims and families after being injured in falls in stores. Although stores and big corporations have equally big defense lawyers and insurance adjusters, our lawyers have helped victims and their families recover compensation against these major entities by fighting back to help. We have a proven track record of success and know how to prove liability and damages.
If you or a loved one suffered injury from falls on water from leaky freezer units, contact our slip and fall lawyers in Indiana for a FREE consultation to learn more about our no-win, no-fee guarantee how we can help.
Where Leaky Freezers and Coolers Can Happen
Leaky freezer units can happen anywhere, whether it be supermarkets, shopping centers, convenience stores, grocery stores, hotel rooms, or even apartment buildings. Patrons frequenting these places aren't typically looking down at their feet for hazardous conditions, as they expect that business owners and their employees are monitoring for hazards to avoid falls such as due to a leaky freezer unit.
But when a refrigeration or freezer unit is leaking, individuals can suffer serious personal injuries on falls. This includes neck and back injuries, knee injuries, hip injuries, and other catastrophic harm such as spinal cord or brain injuries.
Business owners must regularly inspect and repair their refrigeration units. If a unit continues to leak or will not work properly, resulting in numerous repairs or falls for repairs, a business should replace that unit instead of trying to fix it whenever it leaks on the floor and poses a risk. Because eventually that leak will result in serious injuries to a person who falls. When that happens, a business may be negligent and liable for their injuries.
Common Injuries from Falls on Leaking Water
Unfortunately, victims of falls due to a leaky freezer unit often face serious injuries. Some injuries require prolonged hospitalization, rehab, surgery, or even permanent disability. Some victims may lose their life as a result of the accident. The most common types of injuries seen from this type of fall include the following:
Traumatic brain injuries
Nerve injury or damage
Abrasions
Contusions
Torn ligaments
Falls on Water or Refrigerants from Leaky Freezers or Coolers Should Call Our Experienced Slip and Fall Lawyers in Indiana for Help
Victims who are injured in falls on water from leaky freezer unit in Indiana should call an experienced trip-and-fall lawyer that knows about what your rights may be under the law.
Contact Shaw Law for a FREE consultation today by calling (260) 777-7777 or by sending us a message.
"A Lawyer you can count on."

- Kim