Big Box Slip and Fall Accident Attorneys
5 Essential Requirements to Win Your Walmart, Meijer, Menard's, Target or Other Retail or Big Box Store Personal Injury Claim or Case
After you've been injured at Walmart or any other business big box store, knowing your next steps is difficult to know without help. Below we explain the 5 essential requirements every injured person needs to be aware of.
If you were injured at a Big Box Retailer, our Indiana attorney can fight for the maximum compensation on your behalf. Shaw Law is just a phone call away at (260) 777-7777!
Know Your Enemy – Walmart is the Biggest ​
We all know Walmart. Most of us have visited a Walmart in the recent past. It is the biggest company in the world according to revenue statistics for the year 2021. It is the biggest employer in the United States (except for the federal government).
It is also the company that gets sued more than any other with over 5,000+ lawsuits filed against it each year. That's over 20 times a day. While some of these lawsuits are from employees, many include personal injuries that occur on-site or due to Walmart delivery drivers.
In other words, Walmart is not scared of your lawsuit. They will not settle your lawsuit because of "bad publicity" or "in order to get it over with." In fact, Walmart gets sued so often for personal injury claims that it created its own insurance company – CSM – to handle the investigation and settlement of personal injury claims prior to the lawsuit stage.
That's an enormous financial burden by an enormous company designed to keep every injured person from receiving fair compensation for an injury.
Walmart hires the best lawyers to defend against your claim. They are not scared of being in court and have years of experience in handling every type of injury – from the simplest sprained ankle fall to wrongful deaths.
Know When to Talk to Walmart and When to Shut Up
Simply put, many claimants make a major mistake in talking (and not talking) at the right time after being injured at a local Walmart store.
The best time to talk to Walmart is immediately after being injured. This means at the scene, within minutes if you are able to speak. Talk to a manager, talk to an employee, get an incident report made. In fact, you should insist that an incident report be drafted and that you are provided a copy to review and sign.
The incident report is important for several reasons. The main reason an incident report is important is to memorialize what occurred. Without one, memories fade over time and different viewpoints can result when any witness begins to recollect what happened. An incident report, while it cannot stop people from changing their story later, will serve to remind people with faulty memories of what they said immediately following the injury-producing event.
The incident report also serves another purpose – it proves that an event occurred at the time and place you alleged to have been injured. It might also provide notice to Walmart to keep a video of the event and not discard it later. Videos can be vital to the prosecution of any Walmart injury claim for this reason.
Yes, do talk to witnesses at the scene – even if Walmart employees – and politely request their name and assistance in making the incident report.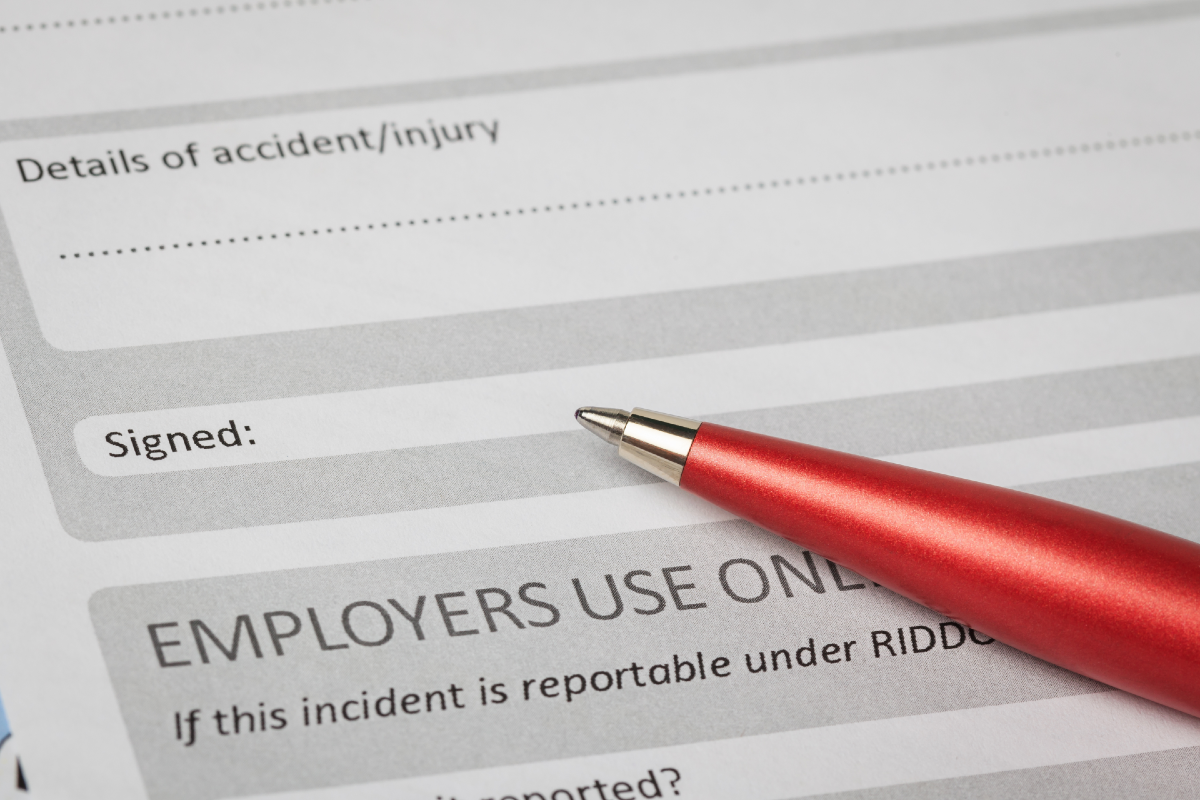 We live in a society that demands video proof before believing something occurred (and sometimes still doubts it afterward). Without an incident report, many Walmart video departments will discard or tape over an event and the proof will be lost forever and not retrievable during the litigation.
Remember, you and your attorney have the burden of proof. You must prove you were injured and the injury was the fault of something Walmart did or failed to do. Video can go a long way to helping you and your attorney meet the burden of proof in a court of law.
Similarly, the wrong time to speak to Walmart is when they call several days after your injury (usually a representative from CSM will call) and request a "statement" from you in order to evaluate whether your medical bills get paid.
Let me set you straight – this is a lie. Walmart is not interested in making a determination as to whether your bills get paid or not based upon your voluntary statement. The main purpose of the statement is to get you to contradict yourself from the original incident report or to get faulty facts from you before you speak with a lawyer to use against you later in court.
After giving an incident report, do NOT speak to Walmart before speaking to an attorney.
If Physically Able to Do So, Take Your Own Photos of the Cause of Your Injury
I recently handled a case for a woman who fell and fractured her arm while falling in a 20-foot wide puddle at an Indiana Walmart store.
While the case was in litigation, Walmart produced the lengthy statements of 5 different employees who either saw the fall or were in the garden department where it happened.
Unbelievably, not a single witness statement mentioned the 20-foot wide puddle as the cause of the fall. Not one.
The videotape that was provided also failed to show the exact location of the fall according to Walmart attorneys. While it's true that Walmart might have a Why a Wal-Mart specific page? Wal-Mart is a big defendant. There are some aspects about suing Wal-Mart and fighting this company in court that are different from dealing with other companies. It does not reflect any particular animosity towards Wal-Mart. A quick survey of our law firm shows almost all of our lawyers and paralegals shop there. But it is the rare big large company that is even-handed when it comes to claims and litigation.
If you are able to move, snap some cell phone photos or ask your companions to do so while you are speaking with a manager making the incident report.
It might be vital proof later in court of what actually caused your fall.
Do a 30(b)6 Deposition During the Litigation of Your Walmart Case
While not every injury claim needs to be filed as a lawsuit, the odds are overwhelmingly certain you will need to eventually do so (my personal experience is that nearly 95% of all our Walmart personal injury claims need to be filed in a court of law).
After filing, whether in state court or federal court, the rules of trial procedure will apply to how your case progresses. This includes the investigation stage procedures that each side can engage in, often called the "discovery" phase of litigation.
While each side can tender written questions to the lawyers for the other side and take statements of witnesses, there is a very powerful trial rule that saves time, money, and patience. It is called a Trial Rule 30b6 deposition.
While similar to a statement under oath of an eyewitness, the 30b6 deposition differs in one very important matter from other depositions – it can be used to question the entity Walmart as a collective business organization what it knows about your case. In other words, rather than requiring your attorney to question multiple witnesses to figure out where the vital information regarding your personal injury claim might be, the 30b6 deposition allows your lawyer to ask one person (designated or chosen by Walmart) to answer the questions (topics provided beforehand by your attorney) as if a fictional "Mr. Walmart" was answering. It shortens the time and hassle of doing extensive discovery to find out where and what Walmart is going to say at your trial regarding your personal injury claim.
The many nuances of this trial rule of procedure are vital for your attorney to understand. It can be the best arrow in your attorney's quiver in your personal injury claim or case against Walmart. This leads to the final essential requirement you must do in order to win your personal injury claim or case against Walmart.
Hire an Attorney Who Has Handled Many Walmart Personal Injury Claims and Cases – Like Shaw Law Who Has Over 30+ Years of Handling Walmart Cases
That's right. It's vitally important that your attorney has the state court and federal court experience in handling Walmart personal injury claims and cases.
Shaw Law has handled Walmart injury claims and cases for injured Hoosiers, just like you. Contact us for a free consultation.
DEFENDING THE COMMUNITY SINCE 1989
Read Our 5-Star Reviews
A Lawyer you can count on. - Kim

Not just the lawyers you need, but the lawyers you WANT. - Tristen K

Jeff Shaw was Very Professional - Shelby Kunes

Attorney Shaw got me a fair settlement, much more than I thought we were going to get. - Randy & Kathy M

I Told Him He Now Felt Like a Member of Our Family More Than Our Attorney. - Stephanie B.
$5,000,000 Verdict in Indianapolis, IN

Bicyclist Struck by Indianapolis School Bus (independent contractor) Awarded $5M by Indianapolis Jury (Upheld by Verdict, $4.4M Paid)

$3,040,000 Verdict in Gary, IN

Blackjack Dealer Awarded for Slip and Fall on Ice in Trump Casino Parking Lot

$1,750,000 Verdict in Hammond, IN

Child Dies in Fire, Landlord Failed to Provide Adequate Smoke Detectors

$1,460,000 Verdict Near the Ozarks of Missouri

Sheriff's Deputy who Collides With Improperly Transported Manufactured Home Convoy

$750,000 $750,000 Verdict in Delphi, IN

$750,000 Verdict for Lady in Golf Cart Struck by Drunk Driver Awarded by Jury in Carroll County

$750,000 Settlement for Paralyzed Man Shot at Indy Gas Station

Man Shot and Paralyzed at Gas Station by Unknown Assailant from Unruly Crowd That Gathered After Murder of Person the Night Before at Same Site

$750,000 Settlement in Indianapolis, IN

$750,000 Settlement Slip and Fall Indianapolis Woman Falls on Water in Produce Section of Indianapolis Grocery Store Breaking Leg.

$605,000 $605,000 Verdict in Valparaiso, IN

$605,000 Verdict - Child Awarded for Facial Scarring When Landlord Failed to Cover Exposed Hot Water Pipe in Living Room

$500,000 $500,000 Settlement in Bluffton, IN

$500,000 Wrongful Death Settlement in Bluffton, Indiana for Woman Killed When She Crossed Center-Line Into Path of Oncoming Speeding Semi-Truck

$500,000 $500,000 Verdict in Kokomo

$500,000 Verdict for Woman Slip and Fall in Domino's Pizza Restaurant on Water (Reduced to $375,000)