Shoulder Injuries After a Slip and Fall
Our Slip and Fall Lawyers in Indiana Can Help After You Have Suffered Shoulder Injuries After a Slip and Fall Accident
Falls can cause many different personal injuries. One of the most debilitating and often the most painful type of injury is a shoulder injury after a slip and fall. Many types of shoulder injuries may start as a nuance and continue to worsen, developing into more debilitating and often disabling injuries. Other types of shoulder injuries will cause excruciating pain and may need emergency medical treatment, including surgery. If you or a loved one suffered from any type of personal injury after a fall, call our slip and fall lawyers in Indiana for help.
Here at Shaw Law, we offer victims and their families a FREE consultation to hear about the accident, evaluate the injuries, and to advise what rights they may have under Indiana law. Our bodily injury law firm is dedicated to helping injury victims throughout the state, and our skilled and experienced slip and fall lawyers in Indiana have a proven track record of success against some of the largest defendants and insurance carrier.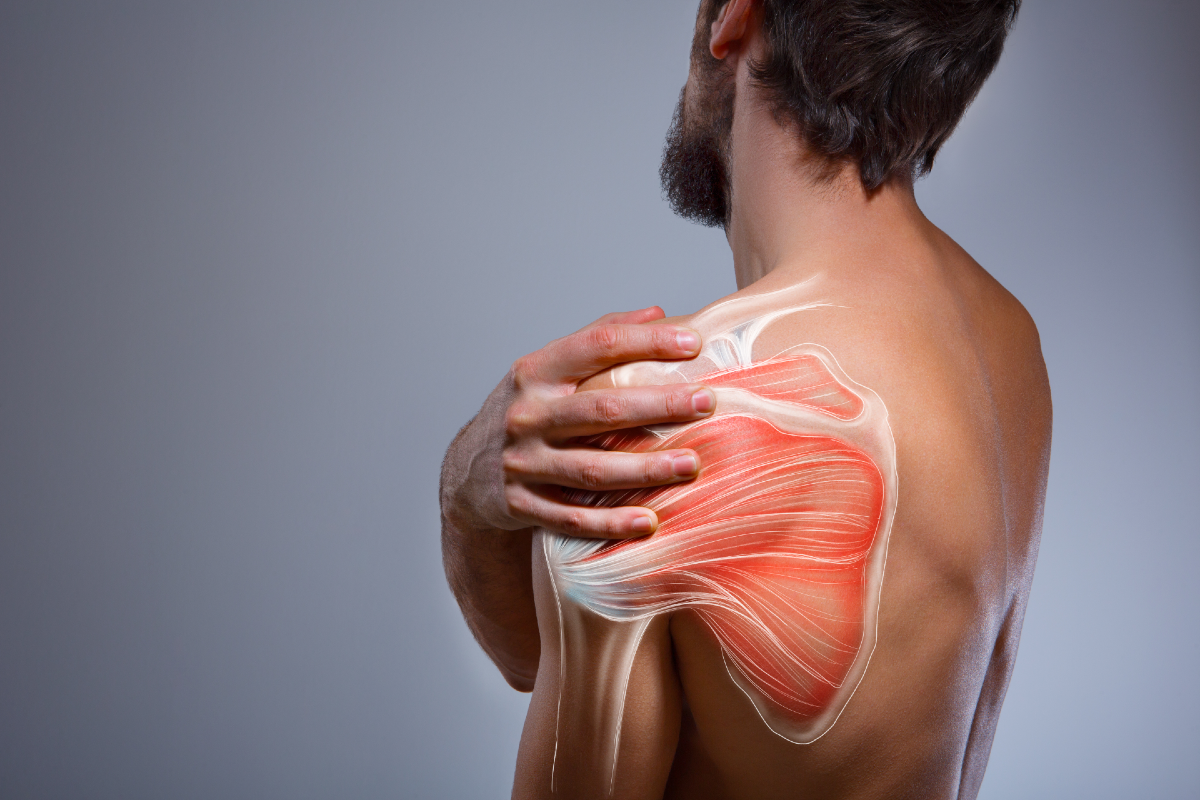 Shoulder Injuries and Falls
The shoulder is an umbrella term for the body's largest and most complicated joint. There are many moving parts that make up the shoulder, all of them working together to enable the arm to enjoy a wide range of motion. Oftentimes a person who falls will land or impact hard against the shoulder, usually resulting in serious injury to this complicated joint.
Some of the most common types of shoulder injuries after a slip and fall in Indiana include the following:
Fractured bones or broken bones
Dislocations
Separations
Impingement
Tendonitis
Rotator cuff tears
Biceps longhead tears
Arthritis
Need for partial or total shoulder replacement
Thoracic outlet syndrome
Brachial plexus nerve injuries, and
Other serious types of shoulder injuries that our slip and fall lawyers in Indiana may be able to help recover compensation for you in a lawsuit.
If you or a loved one were seriously injured in Indiana, learn how we can help you today by calling (260) 777-7777.
How Falls Cause Shoulder Injuries
After a slip and fall, a person could easily sustain a blunt force blow to the shoulder area, especially if one has fallen from any height off a ladder or on stairs. But it does not require any special height or risk to sustain a shoulder injury. Slipping in a shower in an assisted living facility or even just on the flat ground of a store can cause a shoulder injury.
These situations could partially or completely fracture the bones in the shoulder bone. Or, when a person tries to break their fall or tries to brace themselves, the tendons, ligaments, and muscles could be stretched, strained, or even torn. This is also how nerve injuries like brachial plexus injuries occur.
Pain and Disability After a Shoulder Injury
Shoulder injuries are some of the most painful due to the complexity of the joint. No matter how a person sustains shoulder injuries after they slip and fall, the pain can be felt with each shoulder movement, almost every time. On the other hand, the shoulder pain can be non-stop and unrelenting, no matter if the shoulder is moved or not. Either way, pain is a warning that should not be ignored.
A medical professional should be consulted, especially in an emergency type situation where a person has a compound fracture, loses sensation in the hand or fingers, has coldness in the fingers, or believes there is any type of nerve or circulation issue in the rest of the arm.
Medical Treatment For Shoulder Injuries After a Slip and Fall
A medical professional will likely recommend that any activities that cause a shoulder pain be avoided unless absolutely necessary. Resting the shoulder is of course good for overall healing and icing the area can help to reduce swelling and inflammation. A doctor might recommend medication to ease inflammation and pain when ice is not enough. Steroids that are injected into the injured shoulder area are another option than can ease the inflamed area. This includes cortisone shots or cortisone injections which are both anti-inflammatory and pain blockers.
When Conservative Treatment Fails For Shoulder Pain
Unfortunately, our slip and fall lawyers in Indiana know that not all shoulder pain will respond to lifestyle changes, rest, and medicine. Ultimately, surgery may be necessary and recommended for certain kinds of torn rotator cuffs or for repetitive dislocated shoulders. Some joints are so badly damaged during the slip and fall that they may need to be reconstructed or even replaced.
Long Term Treatment For Shoulder Injuries After a Fall
Whether or not surgery is pursued, most doctors will recommend the services of a physical therapist whose skills can improve the shoulder's flexibility and overall strength. A patient can learn exercises that will be useful in the future to prevent further injury, and to lessen the effects and pain of stiff joints, especially arthritis and tendonitis.
When a shoulder injury resulting from a slip and fall keeps a loved one from caring for their children or parents, or from participating in recreational or sporting activities, their mental health may suffer as well.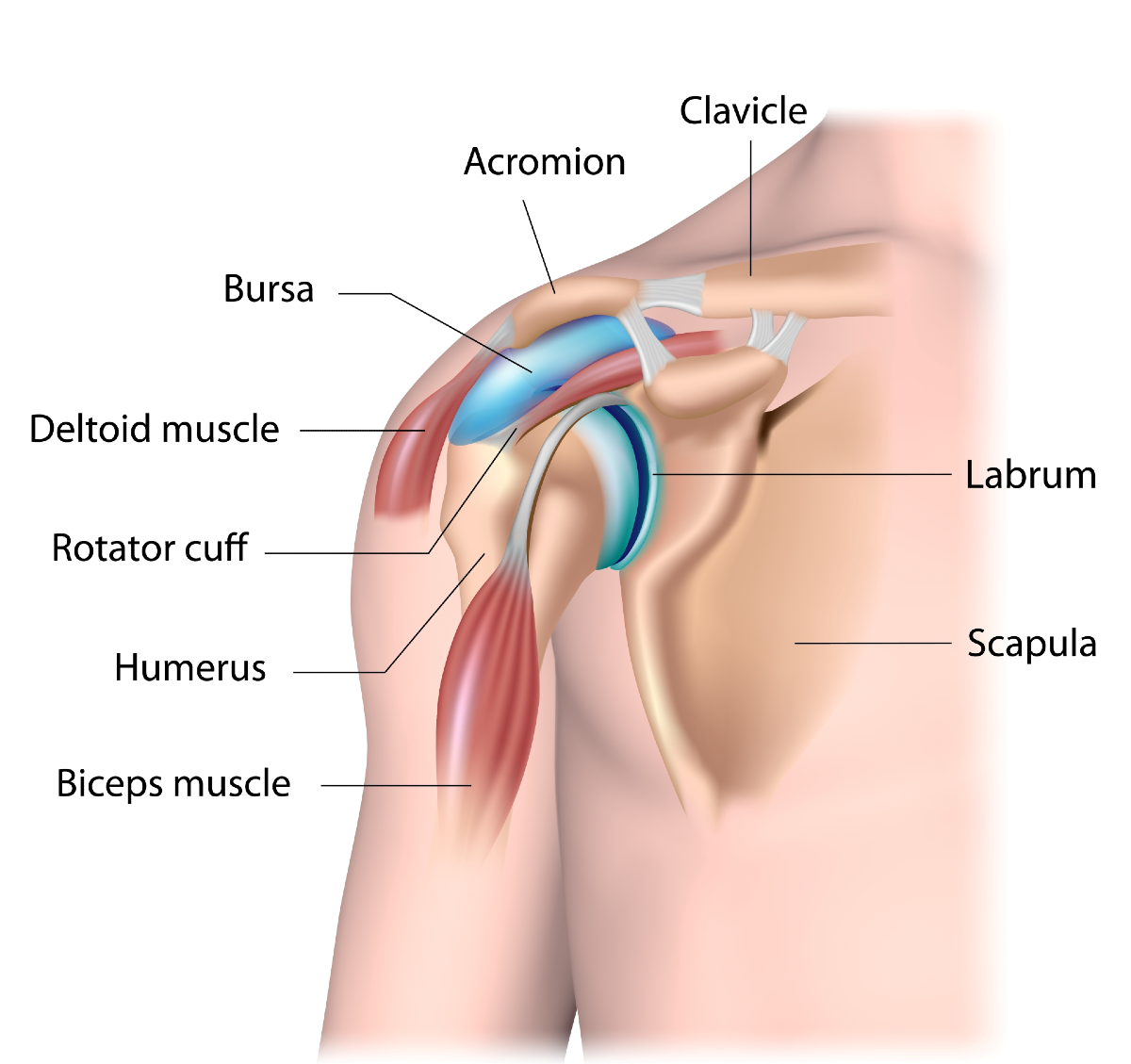 Call Our Slip and Fall Lawyers in Indiana if You Suffered a Shoulder Injury in a Fall
Shoulder injuries are simply one of the most debilitating injuries because it impacts nearly everything you do from working, driving a car, doing household chores, or caring for children, to even more seemingly basic tasks like changing your clothing or brushing your teeth. If you or a loved one suffered any shoulder injuries after a slip and fall in Indiana, know there is help out there for you.
At Shaw Law, our experienced slip and fall lawyers in Indiana offer free consultation and only get our attorney's fees paid after we recover compensation for you in a settlement, verdict, or other award. Call (260) 777-7777 today.
DEFENDING THE COMMUNITY SINCE 1989
Read Our 5-Star Reviews
A Lawyer you can count on. - Kim

Not just the lawyers you need, but the lawyers you WANT. - Tristen K

Jeff Shaw was Very Professional - Shelby Kunes

Attorney Shaw got me a fair settlement, much more than I thought we were going to get. - Randy & Kathy M

I Told Him He Now Felt Like a Member of Our Family More Than Our Attorney. - Stephanie B.
$5,000,000 Verdict in Indianapolis, IN

Bicyclist Struck by Indianapolis School Bus (independent contractor) Awarded $5M by Indianapolis Jury (Upheld by Verdict, $4.4M Paid)

$3,040,000 Verdict in Gary, IN

Blackjack Dealer Awarded for Slip and Fall on Ice in Trump Casino Parking Lot

$1,750,000 Verdict in Hammond, IN

Child Dies in Fire, Landlord Failed to Provide Adequate Smoke Detectors

$1,460,000 Verdict Near the Ozarks of Missouri

Sheriff's Deputy who Collides With Improperly Transported Manufactured Home Convoy

$750,000 Settlement for Paralyzed Man Shot at Indy Gas Station

Man Shot and Paralyzed at Gas Station by Unknown Assailant from Unruly Crowd That Gathered After Murder of Person the Night Before at Same Site

$750,000 Settlement in Indianapolis, IN

$750,000 Settlement Slip and Fall Indianapolis Woman Falls on Water in Produce Section of Indianapolis Grocery Store Breaking Leg.

$750,000 $750,000 Verdict in Delphi, IN

$750,000 Verdict for Lady in Golf Cart Struck by Drunk Driver Awarded by Jury in Carroll County

$605,000 $605,000 Verdict in Valparaiso, IN

$605,000 Verdict - Child Awarded for Facial Scarring When Landlord Failed to Cover Exposed Hot Water Pipe in Living Room

$500,000 $500,000 Verdict in Kokomo

$500,000 Verdict for Woman Slip and Fall in Domino's Pizza Restaurant on Water (Reduced to $375,000)

$500,000 $500,000 Settlement in Bluffton, IN

$500,000 Wrongful Death Settlement in Bluffton, Indiana for Woman Killed When She Crossed Center-Line Into Path of Oncoming Speeding Semi-Truck