Dislocated Ankle, Fractured or Broken Ankle and Other Ankle Injuries After a Slip and Fall
Slip and Fall Lawyers in Indiana Can Help if You Suffered a Dislocated or Fractured or Broken Ankle
Slip, trip, and falls over result in some type of leg or ankle injury. This is often because the leg or ankle is the first thing to slip, slid, twist, or bend in a slip, trip, and fall. One of the most common injuries is a dislocated ankle or "broken ankle" after a slip and fall accident. This type of injury can result in very serious personal injuries that may have a long-lasting effect. It is often a medical emergency, especially if there is damage or pressure to the nerves or blood vessels.
If you or a loved one suffered any type of personal injuries after a fall, call our experienced slip and fall lawyers in Indiana to learn how we can help protect your rights to compensation.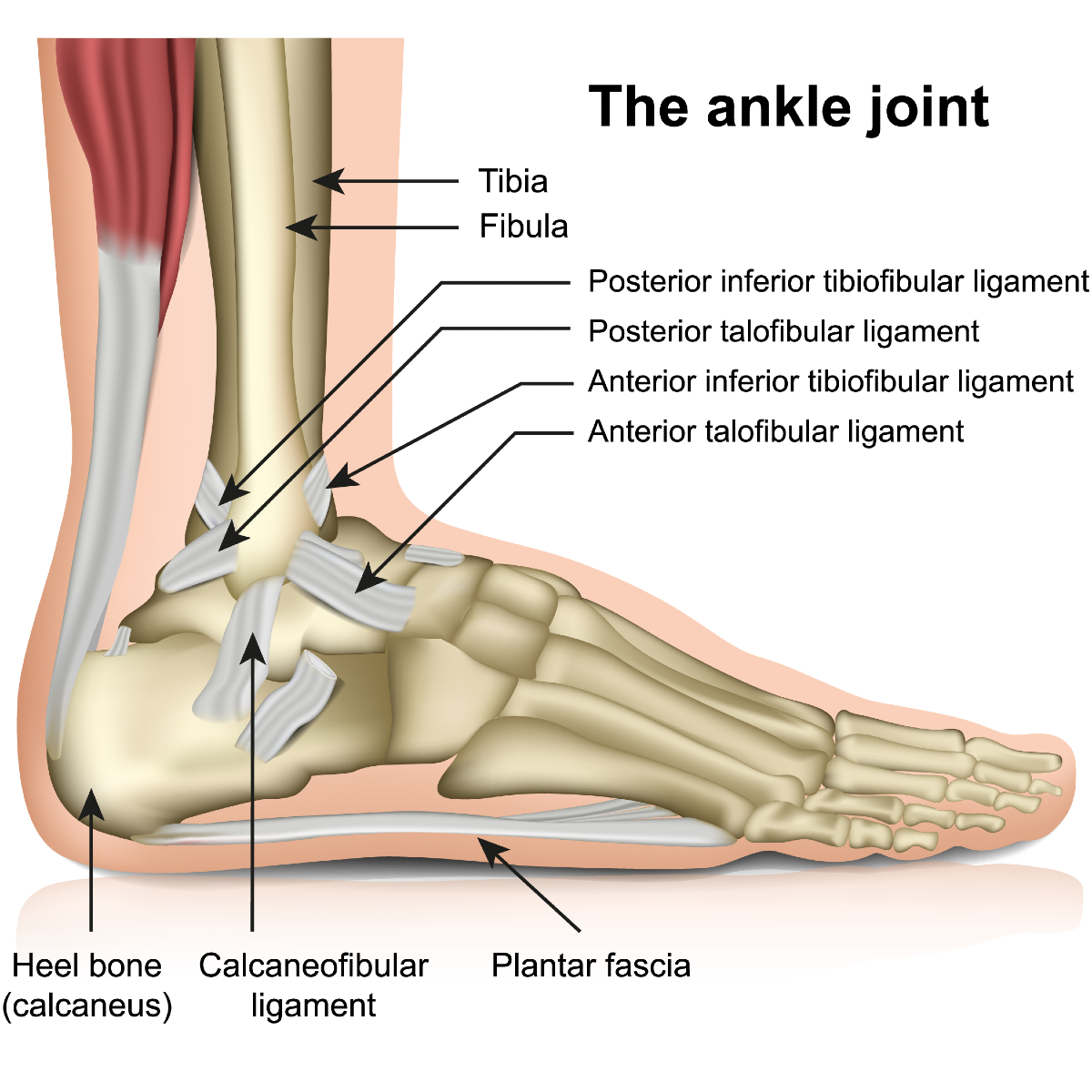 What is a Dislocated Ankle or Fractured Ankle?
A dislocated ankle is a serious medical injury that happens when the ankle joints are pushed out of place and are no longer in their correct alignment. There are three bones that comprise the ankle: the tibia (or shinbone), the fibula (the smaller of the two leg bones), and the talus (a foot bone).
Any of the bones can become fractured in addition to the dislocation. Even though the fractures are to any of the 3 bones listed above, it is commonly known as a "fractured ankle" or "broken ankle."
It takes a great deal of force to separate the bones in the ankle joint, and it is quite painful. But it can happen and place other important structures in a vulnerable position, especially nerves and blood vessels.
Risks and Causes of a Dislocated Ankle or Fractured Ankle After a Slip and Fall
A slip and fall from a high place to a lower place, such as a fall from a roof could provide that kind of force. On the other hand, a frailer person slipping on a wet floor in a bathroom area could also provide enough force to separate the ankle joints. That demonstrates that people of all ages and abilities are susceptible to dislocating their ankle after a slip and fall.
A dislocated ankle should not be confused with a broken ankle (an actual break in at least one of the ankle bones), a strained ankle (when the ligaments of the ankle are severely stretched) or a sprained ankle (when the ligaments of the ankle are torn or pulled away).
Our personal injury lawyers know how important it is for victims and their families to recover compensation after a defendant's negligence caused physical, emotional, and financial harm to a victim and his or her family. Call us today at (260) 777-7777 for your free consultation.
Treatment for a Dislocated Ankle or Fractured or Broken Ankle
After a slip and fall accident where the ankle is damaged, it is important to seek medical attention as soon as you can. Only a medical provider can give a definitive diagnosis as to whether the injury is a dislocated ankle as opposed to a strained ankle, a sprained ankle, or even a broken ankle. This will most likely be done with an X-ray if broken ankle bones are suspected. An MRI or a CT scan can also identify soft tissue damage that the X-ray is not able to detect.
Ankle injuries almost always come with severe pain and swelling, so it is vital that the accident victim rest and elevate the injured area. Using ice or a cold compress may help to alleviate the swelling and even some pain. For severe injuries, pain medicine may be prescribed, and surgery can be expected. Sometimes ankle dislocations are so bad that the surgeon may need to hold the ankle in place with screws and plates. Sometimes these are temporary, and they may need to be removed. Other times the screws and plates are permanent. It may also be expected that medical provider will fit you with a cast or a splint that can gently guide the out of positions ankle bones back to their proper alignment.
Future Pain and Suffering from Dislocated Ankle or Fractured or Broken Ankle After a Slip and Fall
Some slip and fall accident victims may have long term complications arising from a dislocated ankle or broken ankle. It is possible than an infection could set in after surgery, and that will need antibiotics to suppress.
Blood clots are another cause for alarm, especially in the lower leg, that have developed from the trauma to the ankle. Blood clots are dangerous and can lead to death if they break free from the injured area and move to the heart. They can result from the trauma of the accident itself, or they can result from not moving for long periods of time. However, when they are identified, many blood clots are managed carefully with the use of blood thinners.
Chronic arthritis is another possibility, an affliction that could be with the accident victim for the rest of their life. If the ankle area nerves were damaged, a victim could suffer permanent damage or temporary damage, which could include loss of sensation and tingling or numbness. For people with underlying health conditions such as diabetes, wound healing may be an issue that will add time to the length of their recovery period.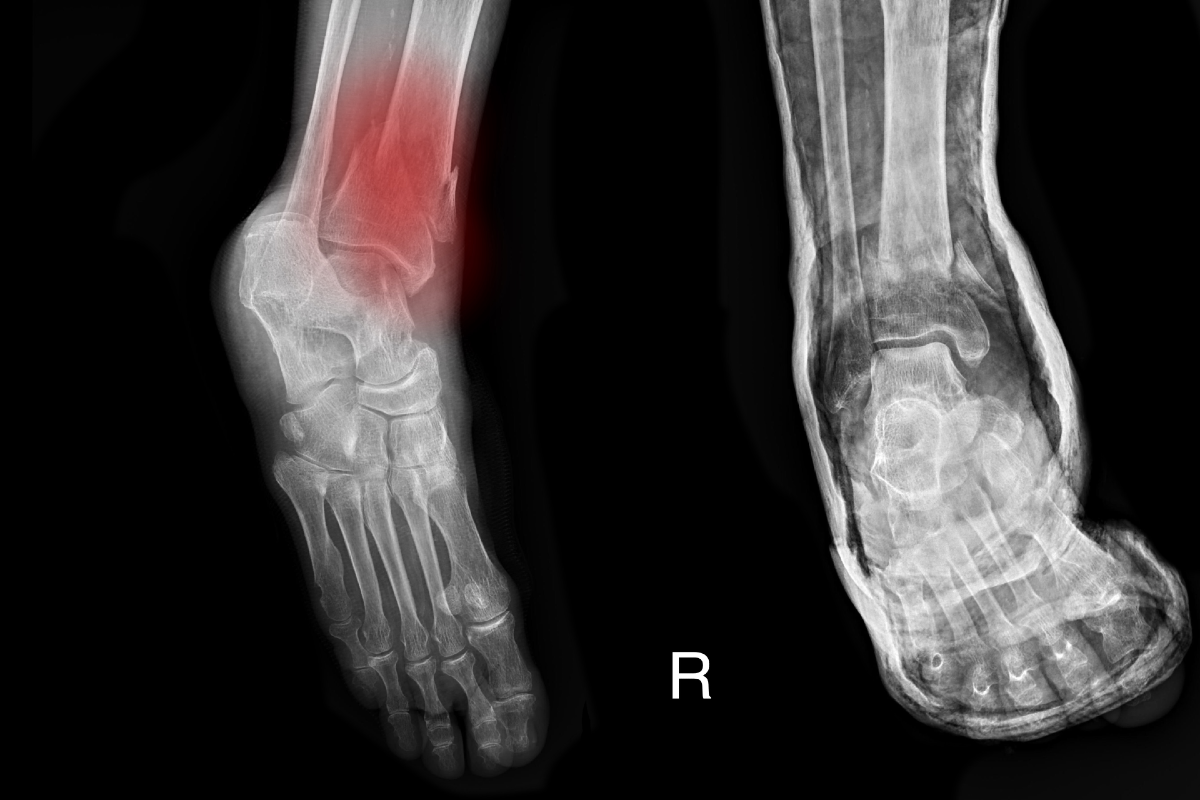 Call Our Slip and Fall Lawyers in Indiana If You Have a Dislocated Ankle or Broken Ankle After a Slip and Fall
Serious injuries require dedicated and zealous representation. At Shaw Law, our slip and fall lawyers in Indiana know that defense lawyers and insurance adjusters will try to undermine your claim by minimizing your injuries and shifting blame to you. We will not let that happen.
We hold negligent property owners, companies and property management or maintenance companies responsible for their injuries.
When you think of slip and fall injuries, you may not think of broken or fractured ankles right away. However, this is a very serious and actually common injury that may not start off with a broken bone is extreme trauma, but it could become extremely debilitating and require surgery.
Our experienced team can help you and your family recover the compensation that you need to reimbursement your expenses and compensation you for your physical pain, suffering, and agony. Any type you fall on the property of another person, business, or government entity, ask our experienced slip and fall lawyers in Indiana for help.
If you were diagnosed with a fractured ankle or broken ankle after a slip and fall in Indiana, call the experienced slip and fall lawyers in Indiana at (260) 777-7777 or message us to learn how we can help protect your rights.
DEFENDING THE COMMUNITY SINCE 1989
Read Our 5-Star Reviews
A Lawyer you can count on. - Kim

Not just the lawyers you need, but the lawyers you WANT. - Tristen K

Jeff Shaw was Very Professional - Shelby Kunes

Attorney Shaw got me a fair settlement, much more than I thought we were going to get. - Randy & Kathy M

I Told Him He Now Felt Like a Member of Our Family More Than Our Attorney. - Stephanie B.
$5,000,000 Verdict in Indianapolis, IN

Bicyclist Struck by Indianapolis School Bus (independent contractor) Awarded $5M by Indianapolis Jury (Upheld by Verdict, $4.4M Paid)

$3,040,000 Verdict in Gary, IN

Blackjack Dealer Awarded for Slip and Fall on Ice in Trump Casino Parking Lot

$1,750,000 Verdict in Hammond, IN

Child Dies in Fire, Landlord Failed to Provide Adequate Smoke Detectors

$1,460,000 Verdict Near the Ozarks of Missouri

Sheriff's Deputy who Collides With Improperly Transported Manufactured Home Convoy

$750,000 Settlement for Paralyzed Man Shot at Indy Gas Station

Man Shot and Paralyzed at Gas Station by Unknown Assailant from Unruly Crowd That Gathered After Murder of Person the Night Before at Same Site

$750,000 Settlement in Indianapolis, IN

$750,000 Settlement Slip and Fall Indianapolis Woman Falls on Water in Produce Section of Indianapolis Grocery Store Breaking Leg.

$750,000 $750,000 Verdict in Delphi, IN

$750,000 Verdict for Lady in Golf Cart Struck by Drunk Driver Awarded by Jury in Carroll County

$605,000 $605,000 Verdict in Valparaiso, IN

$605,000 Verdict - Child Awarded for Facial Scarring When Landlord Failed to Cover Exposed Hot Water Pipe in Living Room

$500,000 $500,000 Verdict in Kokomo

$500,000 Verdict for Woman Slip and Fall in Domino's Pizza Restaurant on Water (Reduced to $375,000)

$500,000 $500,000 Settlement in Bluffton, IN

$500,000 Wrongful Death Settlement in Bluffton, Indiana for Woman Killed When She Crossed Center-Line Into Path of Oncoming Speeding Semi-Truck