Know Your Rights From a TBI After a Slip and Fall in Indiana
Falls can cause serious personal injuries resulting in permanent disability and have life-changing consequences for a victim. One of the most devastating types of personal injuries after a fall is a traumatic brain injury, or TBI. According to the Centers for Disease Control and Prevention (CDC), falls are one of the leading causes of a TBI. In fact, the CDC also reports that falls account for half of all TBI-related hospitalizations. This catastrophic injury could affect a victim's ability to work or life independently, meaning that it could also affect the entire family. If you or a loved one suffered a TBI after a slip and fall in Indiana, know that our slip and fall lawyers can help you.
At Shaw Law, our experienced slip and fall lawyers in Indiana know how to handle a case involving a TBI after a slip and fall. These are special types of cases that require a skilled litigator to handle not just the liability portion of the slip and fall, but thoroughly understand the medicine and anatomy of a TBI.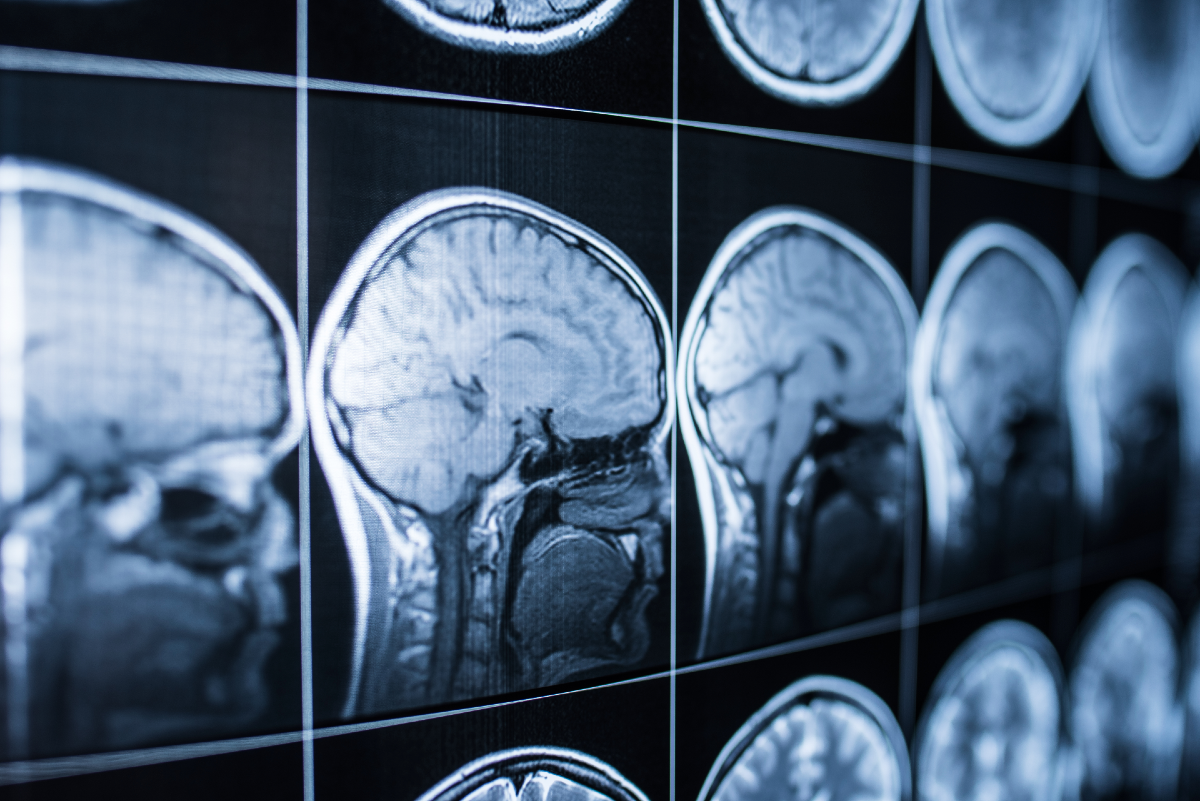 What is a Traumatic Brain Injury (TBI)?
MedlinePlus defines a traumatic brain injury (TBI) as "a sudden injury that causes damage to the brain . . . . [that] may happen when there is a blow, bump, or jolt to the head." There are a few ways that a TBI could occur, including:
Direct impact to the head (i.e., struck with an object)
Indirect impact that shakes the head violently (i.e., whiplash)
Penetrating debris through the skull (i.e., fell onto a sharp object)
Chemical injury (i.e. anesthesia overdose), and
Any other mechanism causing damage to the head or brain.
It is important to realize that you may suffer a TBI after a slip and fall without hitting your head on an object. This means if you fall down a stairwell and experience whiplash causing a brain injury, but you did not hit your head on anything.
Classifications of TBIs
TBIs are generally classified as either mild, moderate, or severe. The classification depends on the level of injury and the symptoms. However, it is important to realize that there is no such thing as a "mild" brain injury. In fact, government research has found that even a mild TBI can cause prolonged disability, post-concussion syndrome, personality changes, and affect a person's day-to-day life.
Different Types of TBIs After a Slip and Fall
Not all traumatic brain injuries are the same. There are severe different types of TBIs which can have very different symptoms and cause different disabilities. The type of TBI after a slip and fall that a victim may suffer is usually dictated by the 1) area of injury in the brain, 2) force of impact, 3) mechanism of injury, and 4) treatment (or lack of treatment).
Our slip and fall lawyers at Shaw Law can handle nearly any type of TBI case due to a slip, trip, and fall in Indiana. This includes some of the most common types of TBIs:
Concussions
Concussions are the most well-known type of TBI that most people do not realize is a very serious brain injury. This is because many people downplay the importance and severity of a concussion due to the historically apathetic attitude of athletes and sport leagues. However, concussions are a very serious and potential long-term brain injury that can disable a person or even lead to wrongful death.
The CDC defines a concussion as "a type of traumatic brain injury—or TBI—caused by a bump, blow, or jolt to the head or by a hit to the body that causes the head and brain to move rapidly back and forth. This sudden movement can cause the brain to bounce around or twist in the skull, creating chemical changes in the brain and sometimes stretching and damaging brain cells."
Important Points About Concussions After a Slip and Fall
Our slip and fall lawyers want you to know that all concussions must be taken seriously, even a mild concussion. But a fall, it is important to realize the following:
You can suffer a concussion even if your head does not hit something in a slip and fall
The symptoms of a concussion can take days, weeks, or even months to appear
Concussions can increase a person's risk of another concussion in the future
Concussions can increase a person's risk of death in a second impact to the head
A victim's vision and hearing are usually affected the most by a concussion, but all five senses can be affected
You can suffer a concussion without a loss of consciousness, even a moderate or severe concussion, and
Falls account for approximately half of all TBIs, and concussions are one of the most common TBIs that occurs.
If you or a loved one were diagnosed with a concussion after a slip and fall in Indiana, learn how we can help you during a FREE consultation.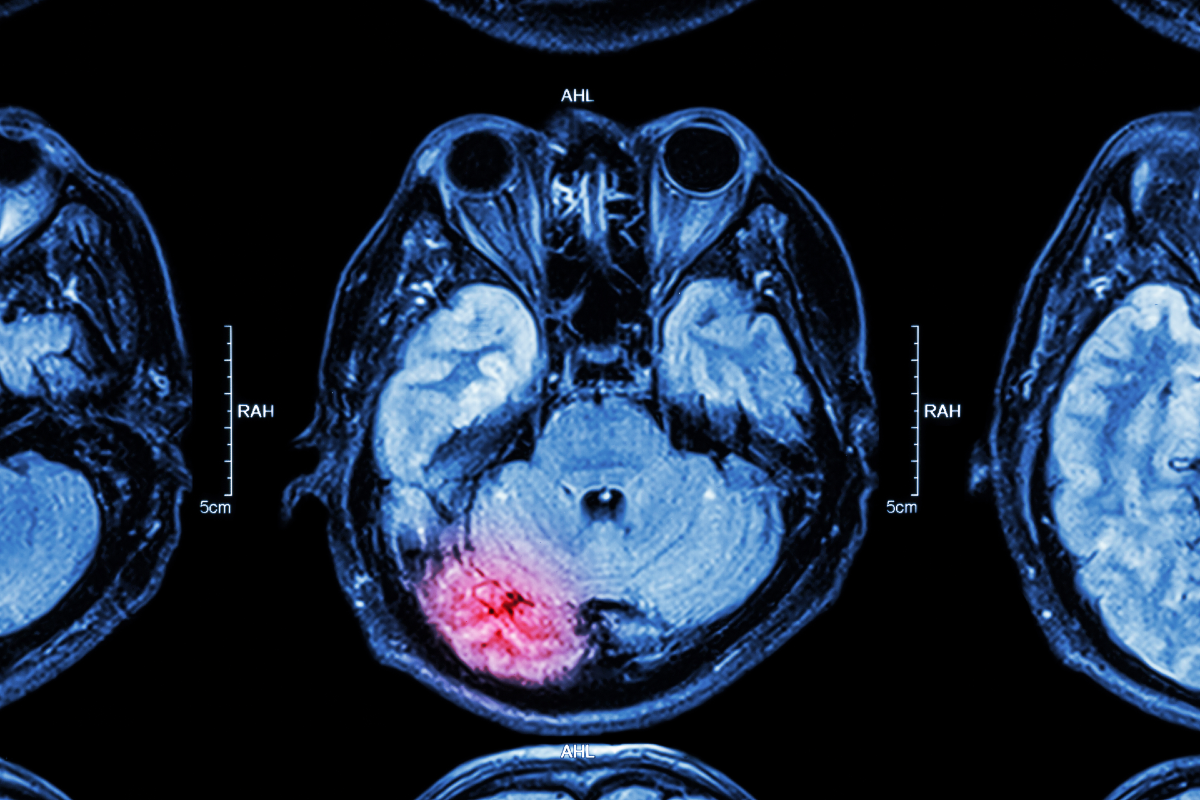 Diffuse Axonal Injury (DAI)
Another devastating type of TBI is a diffuse axonal injury. Also known as a DAI, this type of brain injury occurs when the brain rapidly slides or shifts inside of the skull resulting in damage to the brain. The damage comes in the form of tissue ripping, shredding, or tearing brain tissue or neuron connections/pathways in the brain. The more violent and forceful the impact, the more ripping and tearing that can occur.
Even a mild DAI can have a huge impact on a victim. But a moderate or severe DAI can be completely disabling and result in the loss of one's independence. Classifying a DAI is usually done by examining the corpus callosum and the brain stem. The corpus callosum is a fibrous structure in the brain that connects the left and right hemispheres with a thick band of nerves. The brain stem sits at the lower, middle portion of your brain and regulates your involuntary actions such as breathing.
The three grades of DAI include the following:
Grade 1: Mild with microscopic damage to brain tissue and nerves
Grade 2: Moderate with focal lesions on the corpus callosum
Grade 3: Severe with focal lesions on the corpus callosum and the brain stem
If you or a loved one suffered any type of DAI or TBI after a slip and fall in Indiana, call our law firm today to learn how we can help you.
Whiplash TBIs/Coup-Contrecoup TBIs
When the head is thrust in a whiplash motion, it could cause a coup-contrecoup TBI. This type of brain injury can occur even when the head does not strike any object or is hit by any object. This is because the brain is suspended inside of the skull in a fluid called cerebral spinal fluid (CSF).
An impact that sends the head to whip back-and-forth can cause the brain to slide back-and-forth inside of the skull due to the CSF. If the impact is powerful, it can forcefully slide the brain to crash into the front and back of the skull. This can cause bruising and damage to one or both sides of the brain.
Bruising and swelling is very dangerous for the brain because it is inside of a "closed system." This means that bleeding, bruising, and swelling inside the skull will increase intracranial pressure. It is this pressure that can compress and cause damage to the brain. This can result in permanent injury and wrongful death if not treated quickly enough.
If you have been diagnosed with a whiplash or coup-contrecoup TBI after a slip and fall in Indiana, please call our experienced personal injury lawyers at Shaw Law to learn what your rights to compensation may be under the law.
Other Types of TBIs From a Slip, Trip, and Fall Accident
In addition to these big three types of brain injuries, there are many other types of TBIs that could result in serious personal injuries, permanent damage, and disability. Very serious TBIs can also result in wrongful death. Some of the most common other types of TBIs that our bodily injury law firm can handle for you include the following:
Brain bleeds (hemorrhaging)
Contusions
Skull fractures
Penetrating brain injuries
Cerebral edema (brain swelling)
Post-concussive syndrome/post-concussion disorder
Second impact syndrome
Ischemic injuries
Strokes
Seizure disorders, and
Many other types of very serious or catastrophic TBIs.
If You Suffered a TBI After a Slip and Fall in Indiana, We Can Help
Victims of any type of slip, trip, and fall should call Shaw Law for a FREE case evaluation. Our experienced personal injury lawyers will work with your treating healthcare providers and may hire medical experts to help develop your damages claim against a defendant. We may also hire some of the leading experts in Indiana and throughout the United States to help establish liability (or fault) against all negligent parties who may be responsible for your injuries.
If you or a loved one were seriously injured in any type of fall accident, learn how we can help recover you compensation for pain and suffering, lost wages, and medical bills by calling (260) 777-7777 or filling out a contact form.
DEFENDING THE COMMUNITY SINCE 1989
Read Our 5-Star Reviews
A Lawyer you can count on. - Kim

Not just the lawyers you need, but the lawyers you WANT. - Tristen K

Jeff Shaw was Very Professional - Shelby Kunes

Attorney Shaw got me a fair settlement, much more than I thought we were going to get. - Randy & Kathy M

I Told Him He Now Felt Like a Member of Our Family More Than Our Attorney. - Stephanie B.
$5,000,000 Verdict in Indianapolis, IN

Bicyclist Struck by Indianapolis School Bus (independent contractor) Awarded $5M by Indianapolis Jury (Upheld by Verdict, $4.4M Paid)

$3,040,000 Verdict in Gary, IN

Blackjack Dealer Awarded for Slip and Fall on Ice in Trump Casino Parking Lot

$1,750,000 Verdict in Hammond, IN

Child Dies in Fire, Landlord Failed to Provide Adequate Smoke Detectors

$1,460,000 Verdict Near the Ozarks of Missouri

Sheriff's Deputy who Collides With Improperly Transported Manufactured Home Convoy

$750,000 Settlement for Paralyzed Man Shot at Indy Gas Station

Man Shot and Paralyzed at Gas Station by Unknown Assailant from Unruly Crowd That Gathered After Murder of Person the Night Before at Same Site

$750,000 Settlement in Indianapolis, IN

$750,000 Settlement Slip and Fall Indianapolis Woman Falls on Water in Produce Section of Indianapolis Grocery Store Breaking Leg.

$750,000 $750,000 Verdict in Delphi, IN

$750,000 Verdict for Lady in Golf Cart Struck by Drunk Driver Awarded by Jury in Carroll County

$605,000 $605,000 Verdict in Valparaiso, IN

$605,000 Verdict - Child Awarded for Facial Scarring When Landlord Failed to Cover Exposed Hot Water Pipe in Living Room

$500,000 $500,000 Verdict in Kokomo

$500,000 Verdict for Woman Slip and Fall in Domino's Pizza Restaurant on Water (Reduced to $375,000)

$500,000 $500,000 Settlement in Bluffton, IN

$500,000 Wrongful Death Settlement in Bluffton, Indiana for Woman Killed When She Crossed Center-Line Into Path of Oncoming Speeding Semi-Truck