Strain and/or Sprain After a Slip and Fall
Victims Suffering a Strain and/or Sprain After a Slip and Fall May Recover Compensation: Ask Our Slip and Fall Lawyers in Indiana
One of the more common types of injuries after a slip, trip, and fall is a strain and/or sprain. While most people associate a strain and/or sprain as a minor injury, even an inconvenience, it is important to realize that some strain and/or sprains can cause permanent injury. Severe strain and/or sprains can also cause significant medical bills and lost wages, impacting both the injured victim and the entire family. This is why a strain and/or sprain after a slip and fall should always be taken seriously. If you or a loved one suffered any type of strain and/or sprain , call our slip and fall lawyers in Indiana to learn what compensation you may be entitled to.
Shaw Law is a premier law firm dedicated to recovering compensation for personal injury accident victims throughout Indiana. This includes a strain and/or sprain after a slip and fall which could be caused by the reckless, careless, and downright negligent conduct of a property owner, apartment complex owner, property manager, or maintenance company. Learn how our slip and fall lawyers in Indiana can help you after a slip, trip, and fall accident during a FREE consultation.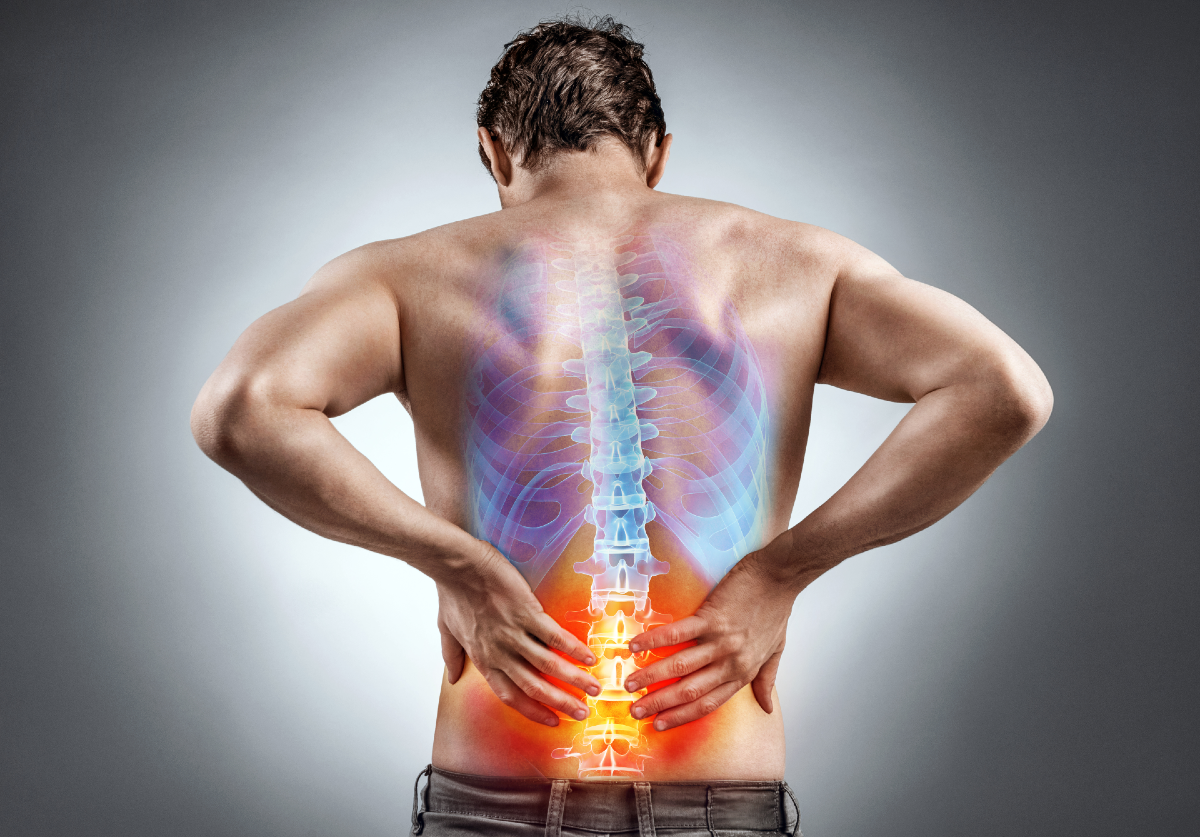 What is a Strain and/or Sprain ?
When a tendon (the body's tissue that connects a muscle to a bone) is stretched too far or is torn, this is referred to as a strain and/or sprain . Strains and/or sprains are not limited to tendons only; strains and/or sprains can also happen to muscles. When a muscle is strained and/or sprained, it is commonly referred to as a pulled muscle or a torn muscle.
Many strains and/or sprains happen when a victim slips and falls either at work, at home, or while shopping. "According to the Consumer Product Safety Commission (CPSC), floors and flooring materials contribute directly to more than 2 million fall injuries each year."
Types of Strains and/or Sprains After a Slip and Fall in Indiana
There are as many types of possible strains and/or sprains as there are tendons and muscles in the body. Common types of strain and/or sprain injuries include hamstring, whiplash, and back strain and/or sprain. The hamstring strain and/or sprain involves the pulled muscle that runs along the back of the thigh and can be a mild strain and/or sprain or pull that may heal in a few days, or a partial muscle tear that needs slightly longer to mend.
A complete muscle tear is far more serious and may require surgery and has a longer recovery period associated with it. Whiplash happens when the neck's soft tissues are damaged from a sudden extending and flexing. Back strain and/or sprains result when the ligaments that support the back, especially the lower part of the back which is responsible for supporting the body's core, were damaged in the fall.
If you were diagnosed with a sprain or strain and/or sprain after a slip and fall in Indiana, call the experienced slip and fall lawyers at Shaw Law to learn how we can help protect your rights at (260) 777-7777.
Symptoms and Recovery of a Strain and/or Sprain After a Fall
Symptoms of a strain and/or sprain include pain, tenderness, swelling, bruising, tightness, and difficulty or inability to stand or to stand up or to sit down. According to the U.S. Department of Labor's Bureau of Labor Statistics, "sprains, strain and/or sprains, and tears were the most frequently occurring injuries resulting in lost worktime, transfer, or restriction in five of six industries studied."
If you or your loved one has suffered from a strain and/or sprained ligament or muscle resulting from a slip and fall accident in the workplace, then it is very likely that taking time away from work to recover is a necessity. Whether or not a worker needs to take this time depends on how severe the sprain after the slip and fall accident. This recovery may take days or months, with the missed work median days being 11. Sometimes it is possible for the worker to return to their regular duties, and other times it might be necessary for them to return to their job with restricted duties, or to return to an entirely different job.
What to Do After You Have Suffered a Strain and/or Sprain
Taking action within the first 24 to 48 hours is crucial. RICE is an acronym to help you to remember how to case for a strain and/or sprained muscle or tendon:
It is important to stop moving right away and to Rest. Rest can take the body's weight off of the injured area, and proper rest is necessary for overall healing.
Ice or a cold water bath can help to alleviate swelling in the area.
Wrapping the injury snuggly with a Compression device such as ACE bandage (or other elastic bandage) can also help to decrease swelling while also providing some stability to the joint area.
Elevating the injured area or using a pillow or cushion to prop it up can help to keep the swelling down and ease the discomfort associated with the strain and/or sprain.
If a victim is still experiencing pain and discomfort after trying the RICE method, then the strain and/or sprain may be severe and may require further medical attention and medical testing. Those medical tests might include a MRI or an Ultrasound of the musculoskeletal system.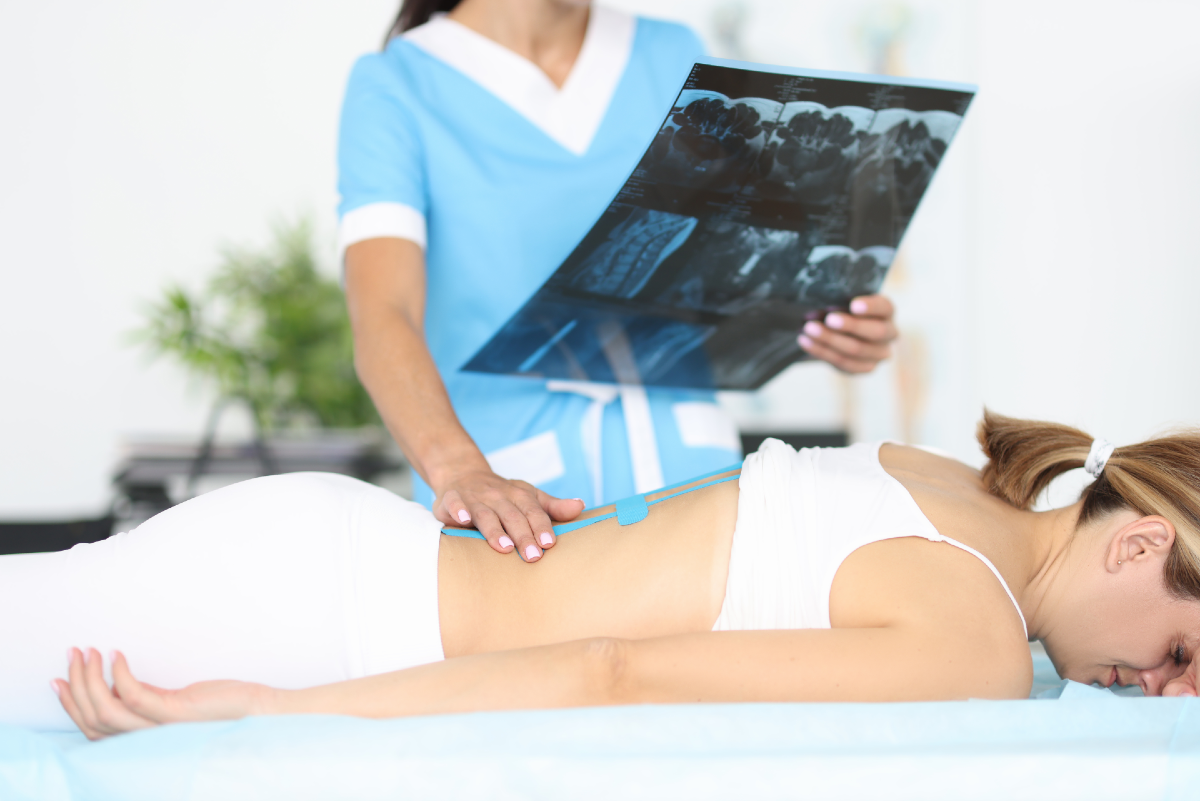 Call Our Experienced Slip and Fall Lawyers After a Strain and/or Sprain Injury
Our personal injury lawyers at Shaw Law have a proven track record of success against some of the largest defense lawyers and insurance adjusters in the United States. We offer FREE consultations and have a guarantee of FREE UNTIL WE WIN.
When you think of slip and fall injuries, you may not think of strains and/or sprains and sprains of muscles right away. However, this is a very serious and actually common injury and require extensive physical therapy or injections (steroidal) or even surgery. We will not let insurance adjusters and overly aggressive defense lawyers protect dangerous companies. Learn how we can recover you compensation and hold negligent defendants responsible.
Our experienced team can help you and your family recover the compensation that you need to reimbursement your expenses and compensation you for your physical pain, suffering, and agony. Any type you fall on the property of another person, business, or government entity, ask our experienced slip and fall lawyers in Indiana for help.
Come see us for straight talk about your injury case after you trip and fall or slip and fall.
We make your community safer, one case at a time by encouraging businesses to be more careful. Call us today at (260) 777-7777 to arrange for your free consultation.
DEFENDING THE COMMUNITY SINCE 1989
Read Our 5-Star Reviews
A Lawyer you can count on. - Kim

Not just the lawyers you need, but the lawyers you WANT. - Tristen K

Jeff Shaw was Very Professional - Shelby Kunes

Attorney Shaw got me a fair settlement, much more than I thought we were going to get. - Randy & Kathy M

I Told Him He Now Felt Like a Member of Our Family More Than Our Attorney. - Stephanie B.
$5,000,000 Verdict in Indianapolis, IN

Bicyclist Struck by Indianapolis School Bus (independent contractor) Awarded $5M by Indianapolis Jury (Upheld by Verdict, $4.4M Paid)

$3,040,000 Verdict in Gary, IN

Blackjack Dealer Awarded for Slip and Fall on Ice in Trump Casino Parking Lot

$1,750,000 Verdict in Hammond, IN

Child Dies in Fire, Landlord Failed to Provide Adequate Smoke Detectors

$1,460,000 Verdict Near the Ozarks of Missouri

Sheriff's Deputy who Collides With Improperly Transported Manufactured Home Convoy

$750,000 Settlement for Paralyzed Man Shot at Indy Gas Station

Man Shot and Paralyzed at Gas Station by Unknown Assailant from Unruly Crowd That Gathered After Murder of Person the Night Before at Same Site

$750,000 Settlement in Indianapolis, IN

$750,000 Settlement Slip and Fall Indianapolis Woman Falls on Water in Produce Section of Indianapolis Grocery Store Breaking Leg.

$750,000 $750,000 Verdict in Delphi, IN

$750,000 Verdict for Lady in Golf Cart Struck by Drunk Driver Awarded by Jury in Carroll County

$605,000 $605,000 Verdict in Valparaiso, IN

$605,000 Verdict - Child Awarded for Facial Scarring When Landlord Failed to Cover Exposed Hot Water Pipe in Living Room

$500,000 $500,000 Verdict in Kokomo

$500,000 Verdict for Woman Slip and Fall in Domino's Pizza Restaurant on Water (Reduced to $375,000)

$500,000 $500,000 Settlement in Bluffton, IN

$500,000 Wrongful Death Settlement in Bluffton, Indiana for Woman Killed When She Crossed Center-Line Into Path of Oncoming Speeding Semi-Truck