Back Injuries After a Slip and Fall
Serious Back Injuries After a Slip and Fall Should be Evaluated By Our Slip and Fall Lawyers in Indiana
Most of us will experience pack pain at one time or another in our lives. Some back pain is normal, even expected. However, when that back pain is caused by a traumatic event such as a fall, victims may face entirely different challenges. Back injuries after a slip and fall can be catastrophic and debilitating, often resulting in long-term suffering and lifestyle changes. Some back injuries may require surgical intervention. Victims who have been injured in a fall on another person, business, or government entity's property may be entitled to compensation with the help of our slip and fall lawyers in Indiana.
Here at Shaw Law, our experienced slip and fall lawyers in Indiana can help you and your family recover compensation for pain and suffering, medical bills, lost wages, surgical costs, loss of consortium, and other damages.
Back Injuries After a Slip And Fall in Indiana
Back injuries happen to men, women, and children and to all age groups. Depending upon how severe the slip and fall was, a victim could have a wide-range of injuries ranging from a sore and bruised back, to a broken spine and paralysis. It is not uncommon for someone who slipped and fell to have herniated, fractured, or dislocated discs or vertebrae. The tailbone, or coccyx, is also capable of being bruised, broken, or dislocated. A doctor can see the extent of this type of damage in an X-ray.
The body's muscles, ligaments, and tendons are considered soft tissues, and these soft tissues can also be strained, stretched, or torn. Soft tissue damage is painful, and can keep a person from doing their normal daily activities around the home, at work, or at play. A doctor can see the extent of soft tissue damage with an MRI or a CT scan. Soft tissue damage is usually temporary and people recover.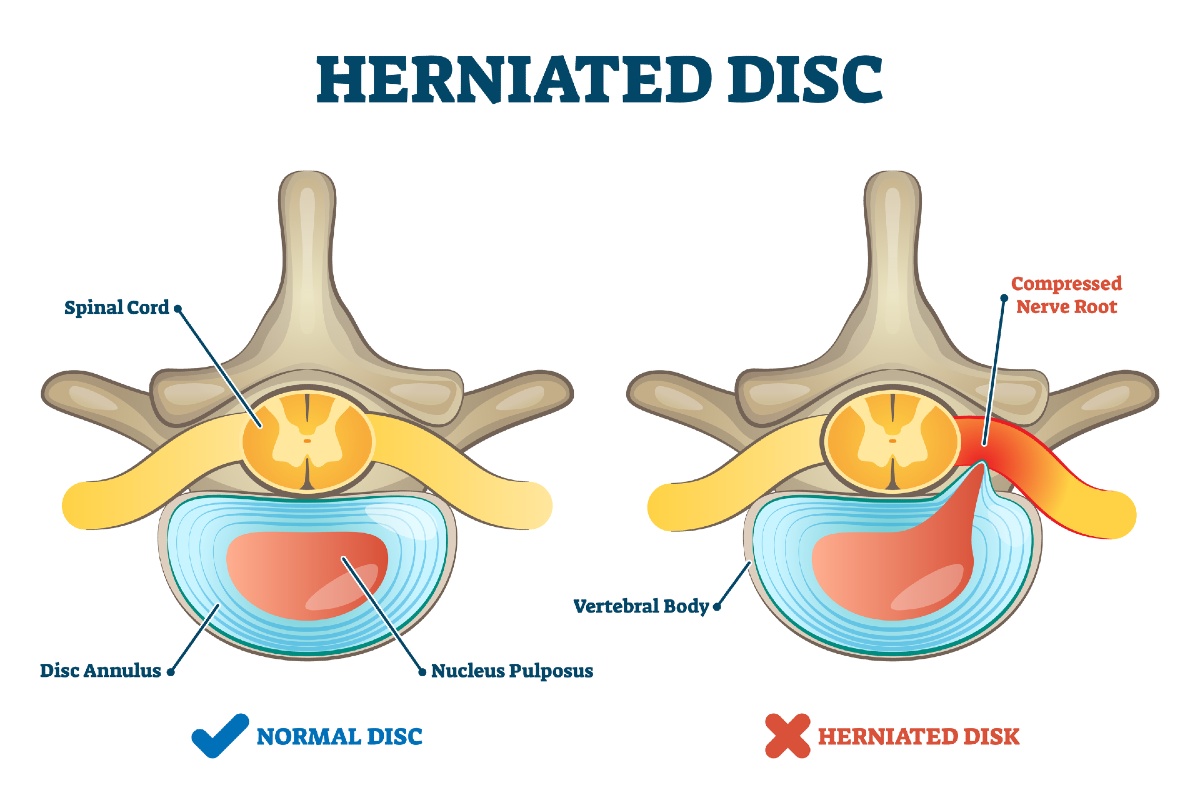 Specific Types of Back Injuries After a Slip and Fall
Outside the general injuries, there are many very specific types of back injuries that could result in prolonged disability or permanent damage.
Some of the most common types of back injuries after a slip and fall include the following:
Herniated discs
Whiplash injuries
Nerve damage
Annular tears
Slipped discs
Bulging discs
Spinal stenosis (especially aggravated)
Arthritis triggered by trauma
Radiculopathy
Spondylolisthesis
Paralysis
Paraplegia
Quadriplegia
Many other serious personal injuries
If you or a loved one suffered any type of back injuries after a slip and fall, have Shaw Law evaluate your case today to learn what you may be entitled to under the law. We offer a no win, no fee guarantee.Call (260) 777-7777 today.
Back Injuries Resulting in a Spinal Cord Injury
Spinal cord injuries are some of the most devastating, because the spinal cord contains the clump of nerves that communicate messages from the brain to other parts of the body, telling the body how and when to move. When this communication is interrupted, a person can become paralyzed either permanently or temporarily.
Whether or not someone is fully paralyzed or partially paralyzed depends upon the location of the spinal damage.
Paraplegia
A paraplegic can have movement some movement, usually the upper body, but have diminished or no function, sensation, or strength in the lower body. This is usually due to a middle or lower spinal cord injury which affects the lower torso and legs. Thus, must paraplegics do not have leg function or minimized leg function.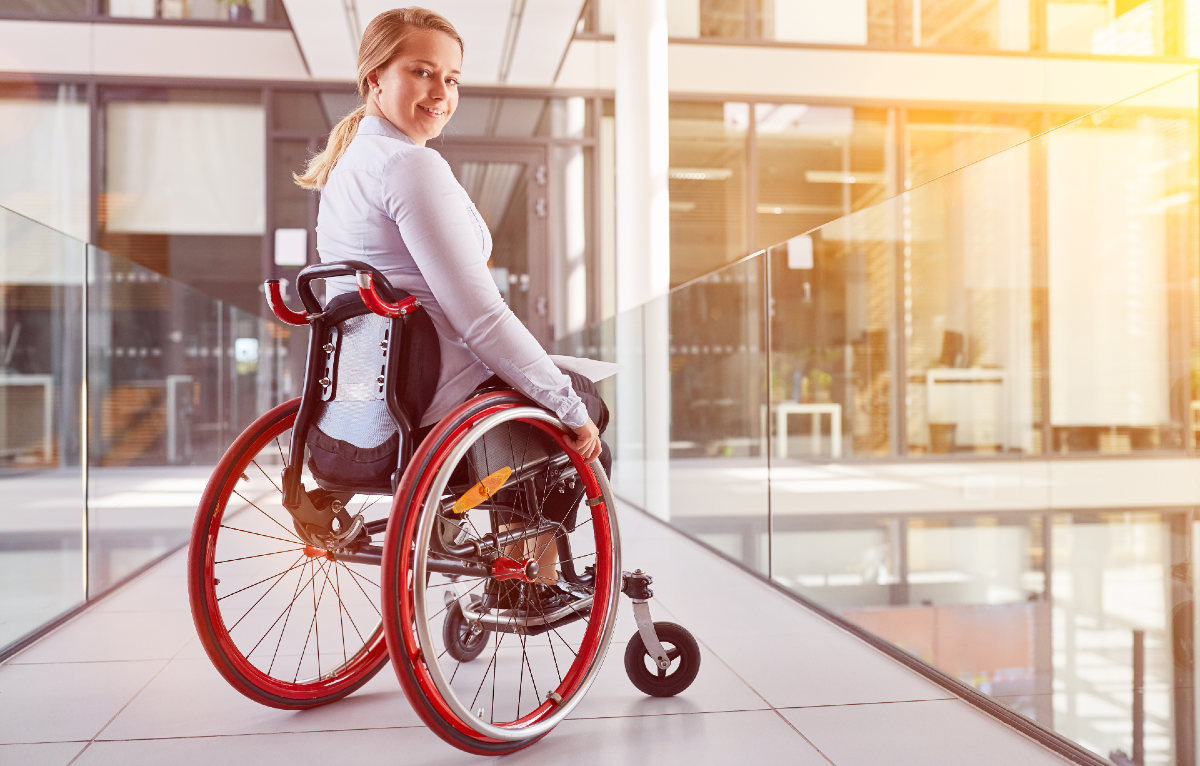 Quadriplegia
A quadriplegic would not have body movement from the neck down. Recovering from this type of injury is long and painful, and many people never make a full recovery—some will make no recovery at all. It is likely that the victim will need a lifetime of care ranging from needing help bathing and eating to having round the clock medical care. A victim's home and vehicle may need special adaptations to enable them to live more comfortably at home, or they may need to live in an institution.
Compression Fractures
A compression fracture is a common injury after a slip and fall occurrence. The vertebra in the spinal column can get crushed due to the forces involved when a person falls hard to the ground (particularly a fall on the buttocks which sends enormous physical forces up the spinal column which can crush these bones).
Elderly persons are particularly susceptible to compression fractures due to bones that are arthritic and more susceptible to the forces involved in a fall.
Treatment for compression fractures vary. If severe enough, surgery to correct the remnants and fragments of the bones can be required. Otherwise, the treatments are primarily concerned with alleviating pain and avoiding movements.
Compression fractures can be a particularly painful and debilitating injury following a slip, trip and fall in Indiana.
Did You Suffer Back Injuries After a Slip and Fall in Indiana? We Can Help Recover You Compensation
If you or a loved one suffered any type of personal injuries after an accident on the property of another, call the experienced slip and fall lawyers in Indiana at Shaw Law to learn how we can help protect your rights. We will not let insurance adjusters and overly aggressive defense lawyers protect dangerous landowners or tenants. Learn how we can recover you compensation and hold negligent defendants responsible.
Our experienced team can help you and your family recover the compensation that you need to reimbursement your expenses and compensation you for your physical pain, suffering, and agony.
Any time you fall on the property of another person, business, or government entity, call our experienced slip and fall lawyers in Indiana at (260) 777-7777 for help or arrange for your free consultation.
DEFENDING THE COMMUNITY SINCE 1989
Read Our 5-Star Reviews
A Lawyer you can count on. - Kim

Not just the lawyers you need, but the lawyers you WANT. - Tristen K

Jeff Shaw was Very Professional - Shelby Kunes

Attorney Shaw got me a fair settlement, much more than I thought we were going to get. - Randy & Kathy M

I Told Him He Now Felt Like a Member of Our Family More Than Our Attorney. - Stephanie B.
$5,000,000 Verdict in Indianapolis, IN

Bicyclist Struck by Indianapolis School Bus (independent contractor) Awarded $5M by Indianapolis Jury (Upheld by Verdict, $4.4M Paid)

$3,040,000 Verdict in Gary, IN

Blackjack Dealer Awarded for Slip and Fall on Ice in Trump Casino Parking Lot

$1,750,000 Verdict in Hammond, IN

Child Dies in Fire, Landlord Failed to Provide Adequate Smoke Detectors

$1,460,000 Verdict Near the Ozarks of Missouri

Sheriff's Deputy who Collides With Improperly Transported Manufactured Home Convoy

$750,000 Settlement for Paralyzed Man Shot at Indy Gas Station

Man Shot and Paralyzed at Gas Station by Unknown Assailant from Unruly Crowd That Gathered After Murder of Person the Night Before at Same Site

$750,000 Settlement in Indianapolis, IN

$750,000 Settlement Slip and Fall Indianapolis Woman Falls on Water in Produce Section of Indianapolis Grocery Store Breaking Leg.

$750,000 $750,000 Verdict in Delphi, IN

$750,000 Verdict for Lady in Golf Cart Struck by Drunk Driver Awarded by Jury in Carroll County

$605,000 $605,000 Verdict in Valparaiso, IN

$605,000 Verdict - Child Awarded for Facial Scarring When Landlord Failed to Cover Exposed Hot Water Pipe in Living Room

$500,000 $500,000 Verdict in Kokomo

$500,000 Verdict for Woman Slip and Fall in Domino's Pizza Restaurant on Water (Reduced to $375,000)

$500,000 $500,000 Settlement in Bluffton, IN

$500,000 Wrongful Death Settlement in Bluffton, Indiana for Woman Killed When She Crossed Center-Line Into Path of Oncoming Speeding Semi-Truck