Falls Caused by Ripped or Torn Carpets and Rugs: You Need a Lawyer Who Won't Trip You Up
In many ways, the start of the Industrial Revolution saw businesses make significant changes in the old brick-and-mortar stores of Colonial Times.
One of the biggest changes came when carpets and rugs became affordable for the everyday business owner and were no longer just a luxury for the rich in their homes or the fanciest of store owners shopping their wares.
And what wasn't to like about carpets?
Easy to install (when compared to the ever-present wood floor of the mid-1800s and before). Easy to maintain (a manual vacuum existed and then the electric one).
Carpeted floors could take the wear-and-tear of large numbers of customers and rugs merely had to be taken outside and beaten to get clean, then returned to their original spot.
And, best of all, carpets were naturally skid-resistant and not subjected to the nasty slip-and-falls caused by dropped produce or spills or weather events like ice and snow.
But there is no such thing as a free lunch – carpets caused another problem – trip hazards as the negligent shop owner or proprietor who did not inspect the carpets and keep them from rips and tears caused safety problems for the unsuspecting customer.
And that problem continues to the present day.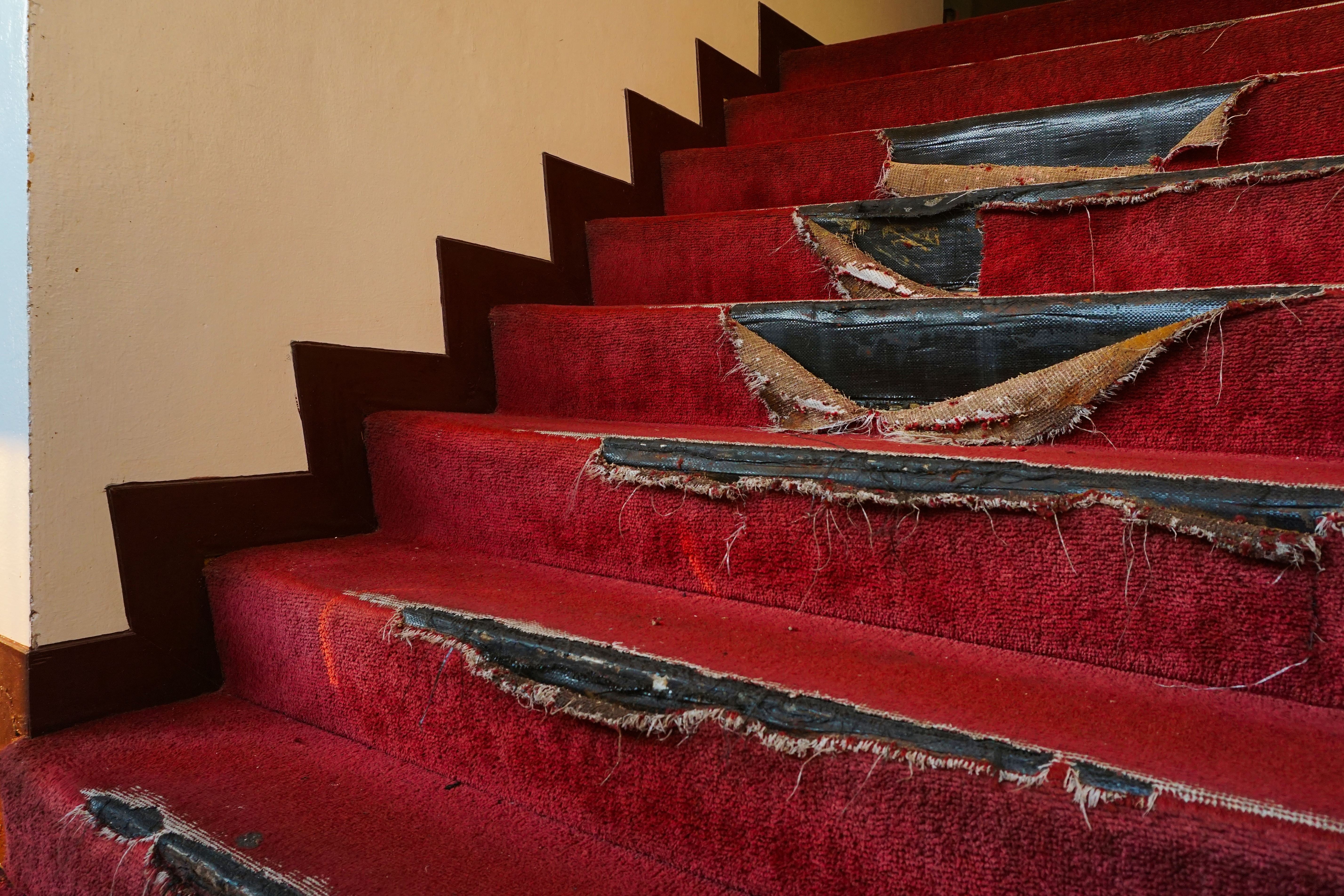 Carpet is commonly used in stores, schools, homes, libraries, and other places of business. While carpet can be a suitable flooring choice for many reasons, if carpet is improperly maintained it can pose a risk for injury. This is particularly true if carpet becomes ripped, torn, or otherwise a tripping hazard. Head injuries and broken bones are common types of injuries that can occur as a result of a fall on ripped carpet. Victims who have suffered serious personal injuries in falls on ripped carpet should call our experienced slip-and-fall lawyers in Indiana for help.
Here at Shaw Law, we understand how preventable a fall on ripped carpet can be, and also how serious injuries can be as a result of a fall on ripped carpet. Our dedicated and friendly team of personal injury lawyers can work to protect your rights and recover you the compensation that you are entitled to. Our compassionate and experienced staff can work with you to help you get you back on your feet financially, physically, and emotionally as quickly as possible.
We offer FREE consultations and our lawyers' fees are only paid after we recover compensation for you in a settlement, verdict, or another type of award. Schedule a FREE consultation with Shaw Law today.
Why a Ripped Carpet is a Fall Risk
While most commonly people think of older adults falling, individuals of any age are at risk of falling when hazards exist such as ripped carpeting. If a person has ripped carpeting in their own home but is aware of it then they can avoid it.
However, if you are in a place of business or in another individual's home, there's a greater potential for falls due to a ripped or torn carpet because you have not been made aware that the hazard exists. If you fall on someone else's property, whether it is a place of business or another individuals' home, you may have a slip-and-fall case.
Carpets are a fall risk because they can be hard to see, especially when a tear is thin, and the carpet pattern is linear which camouflages the defect. Victims could have their feet get caught in the defect and pulled down to the ground, resulting in serious arm, head, or face injuries. Victims who suffer serious personal injuries as a result of a slip, trip-and-fall on torn carpet could be catastrophically injured or wrongfully killed.
Causes of Ripped Carpets that Could Result in Falls
There are many ways in which carpet can become ripped which can in turn result in falls. Some of the most common causes of ripped carpet include wear and tear, failure to properly install carpet, pets, dragging heavy furniture on carpet, and failure to replace old carpeting are just come of the many ways in which carpets can become ripped.
Common Injuries from Falling on a Ripped Carpet
There are many different types of injuries that can occur as a result of a trip-and-fall on a ripped carpet. Some of the most common types of injuries include the following:
Abrasions
Internal organ injuries
Victims Injured in Falls on a Ripped Carpet Should Call Our Slip-and-fall Lawyers in Indiana for Help
If you or a loved one fell and injured yourself on a ripped carpet, call our slip-and-fall lawyers today for help. Our experienced team of lawyers understand how serious injuries can be from a slip-and-fall on a ripped carpet, and how injuries can lead to physical, emotional, and financial losses as well. Here at Shaw Law, we do not charge attorney fees until we recover compensation for you.
Learn how our experienced slip-and-fall lawyers in Indiana at Shaw Law can you help by scheduling your FREE consultation by calling (260) 777-7777 or by sending us a message.
"A Lawyer you can count on."

- Kim