PCL Tear After a Slip and Fall
Knee Injuries with PCL Tears From a Slip, Trip, and Fall Could Result in Compensation: Call Our Slip and Fall Lawyers in Indiana for Help
One type of injury from a slip and fall incident is a posterior cruciate ligament (PCL) injury. PCL tears after a slip and fall incident usually require medical treatment which can be costly if surgery is needed. Additionally, an individual with a PCL injury may need to be out of work for a prolonged period of time, causing a loss of wages. This is why if you experienced a PCL injury due to a slip and fall incident you should contact an experienced slip and fall lawyer in Indiana who can determine if you are eligible for compensation as a result of the injury you sustained in the fall.
Slip and fall incidents happen all too often across America. According to the National Floor Safety Institute, falls account for over 8 million hospital emergency room visits each year. While some people are fortunate to slip and fall without injury, other people are not as fortunate. Slip and fall incidents can lead to serious injuries, or even death.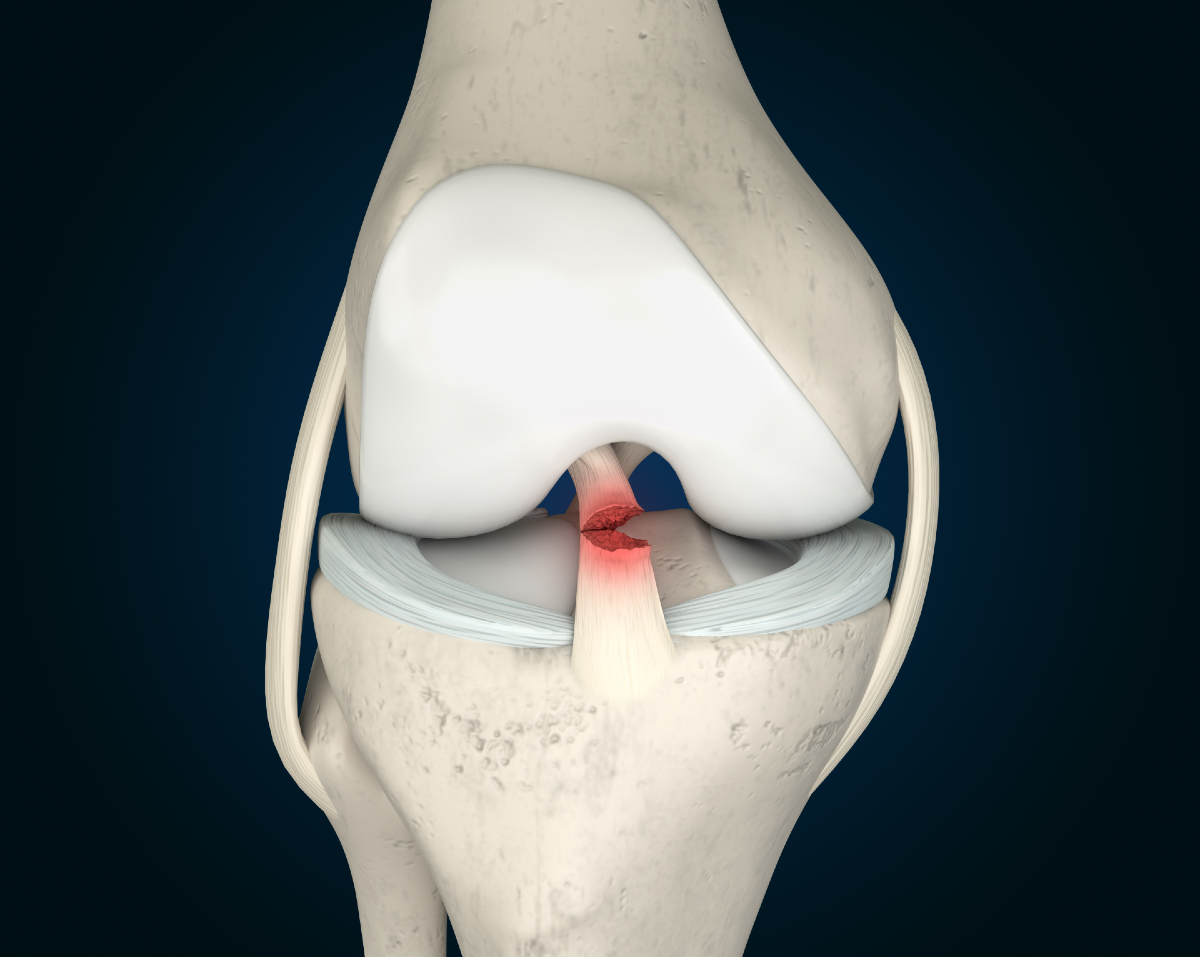 What are the Symptoms of a PCL Injury?
People with PCL injuries typically have signs and symptoms of injury. Signs and symptoms of a PCL injury include the following:
Swelling - Swelling often occurs within a few hours of the slip and fall incident
Pain - Mild to moderate pain is often seen with PCL injuries
Limp - Some people may have a slight limp or even difficulty walking
Instability - Individuals with PCL injuries may feel instability of the knee
How is a PCL Injury Diagnosed?
PCL injuries are typically diagnosed with imaging. Imaging may include MRI or X-Ray. Additionally, arthroscopy may be used to evaluate the extent of the PCL injury. Arthroscopy is a small surgical procedure which allows the doctor to use a small video camera that is inserted through a small incision to evaluate the PCL injury.
If you or a loved one suffered any type of knee injury such as a PCL tear after a slip and fall, contact us to schedule a FREE consultation with one of our experienced slip and fall lawyers in Indiana. We can help you recover the compensation that you deserve.
What is the Typical Treatment for a PCL Injury?
Treatment for a PCL injury depends on a few factors. According to the Mayo Clinic, treatment depends on the severity of the injury and whether the injury just happened or happened awhile ago. Treatment for a PCL injury typically includes one or more of the following:
Medication - Over the counter pain relievers are often prescribed for a PCL injury
Physical therapy - Individuals with a PCL injury are often recommended they undergo physical therapy to help improve stability, function, and to strengthen the knee.
Surgery - Surgery may be required if there are other torn knee ligaments, broken bone, or cartilage damage. in addition, surgery may be recommended for individuals who report repeated episodes of knee instability in spite of undergoing physical therapy.
RICE- Rest, Ice, Compression, and Elevation are all recommended to help quicken recovery of a PCL injury.
How are PCL Injuries Caused by Slip and Falls?
While there are other causes of PCL injuries such as sport injuries, slip and fall incidents are another known cause of PCL injuries. Slip and fall incidents can cause PCL injuries in the following ways:
Excessive use of soap or wax on a floor
Product spills
Broken flooring or uneven flooring
Gravel
Hole in the ground
Loose flooring
Code violations, or
Other common and avoidable causes of a slip and fall incident.
Did You Suffer an PCL Tear After a Slip and Fall in Indiana? Our Personal Injury Law Firm Can Help You Today
Here at Shaw Law, knee injuries are very serious injuries—and a PCL tear is one of the most serious and debilitating types of knee injuries. It often needs surgery and will never be 100% healed or strengthened.
An PCL tear after a slip and fall can result in high medical bills, significant lost wages, and considerable pain and suffering.
If you or a loved one suffered a knee injury after a slip, trip, and fall such as a PCL injury, call our experienced slip and fall lawyers in Indiana at (260) 777-7777 for a FREE consultation to learn what your rights may be under the law.
DEFENDING THE COMMUNITY SINCE 1989
Read Our 5-Star Reviews
A Lawyer you can count on. - Kim

Not just the lawyers you need, but the lawyers you WANT. - Tristen K

Jeff Shaw was Very Professional - Shelby Kunes

Attorney Shaw got me a fair settlement, much more than I thought we were going to get. - Randy & Kathy M

I Told Him He Now Felt Like a Member of Our Family More Than Our Attorney. - Stephanie B.
$5,000,000 Verdict in Indianapolis, IN

Bicyclist Struck by Indianapolis School Bus (independent contractor) Awarded $5M by Indianapolis Jury (Upheld by Verdict, $4.4M Paid)

$3,040,000 Verdict in Gary, IN

Blackjack Dealer Awarded for Slip and Fall on Ice in Trump Casino Parking Lot

$1,750,000 Verdict in Hammond, IN

Child Dies in Fire, Landlord Failed to Provide Adequate Smoke Detectors

$1,460,000 Verdict Near the Ozarks of Missouri

Sheriff's Deputy who Collides With Improperly Transported Manufactured Home Convoy

$750,000 Settlement for Paralyzed Man Shot at Indy Gas Station

Man Shot and Paralyzed at Gas Station by Unknown Assailant from Unruly Crowd That Gathered After Murder of Person the Night Before at Same Site

$750,000 Settlement in Indianapolis, IN

$750,000 Settlement Slip and Fall Indianapolis Woman Falls on Water in Produce Section of Indianapolis Grocery Store Breaking Leg.

$750,000 $750,000 Verdict in Delphi, IN

$750,000 Verdict for Lady in Golf Cart Struck by Drunk Driver Awarded by Jury in Carroll County

$605,000 $605,000 Verdict in Valparaiso, IN

$605,000 Verdict - Child Awarded for Facial Scarring When Landlord Failed to Cover Exposed Hot Water Pipe in Living Room

$500,000 $500,000 Verdict in Kokomo

$500,000 Verdict for Woman Slip and Fall in Domino's Pizza Restaurant on Water (Reduced to $375,000)

$500,000 $500,000 Settlement in Bluffton, IN

$500,000 Wrongful Death Settlement in Bluffton, Indiana for Woman Killed When She Crossed Center-Line Into Path of Oncoming Speeding Semi-Truck